Micromax Canvas 4 refunds after cancellations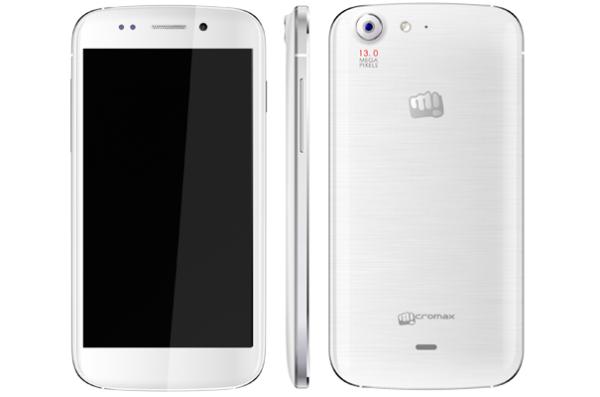 With any new smartphone launch there will always be someone disappointed in the device that finally takes centre stage at any press event, as it would be impossible to please everyone. Earlier today though disappointment reached a new level for the Micromax Canvas 4 with numerous customers seeking refunds after cancelling pre-bookings for the device.
After weeks of teases from the company that built most people's expectations up about the handset, the Micromax Canvas 4 was finally unveiled earlier today. At the amateurish press event that was streamed live the company revealed that 12,000 people had pre-booked the handset without even knowing what its specs or price was.
A huge number of these will be seeking a refund if various comments we have received by those that had already placed an order for the device or on forums is anything to go by. Some comments are not suitable for this article but many pointed to the lacklustre specs for the Micromax Canvas 4, with many looking to seek a refund.
Luckily the company did make it clear when pre-bookings commenced that those customers unhappy with the handset or its price could seek a full refund, but some of our readers have cancelled their order without receiving any notification of a refund.
Others were very disappointed and expected a lot more that what actually offered, and one customer said that the "specs suck and they cheated me so I'm going to cancel my booking". There were many that wanted the Canvas 4 to feature a Full HD display that is now the norm with flagship Android smartphones, and others felt that 1GB of RAM wasn't sufficient.
Looking in the official Facebook page doesn't paint a pretty picture either with many negative comments emerging as the press event was taking place, and centred on the handsets specs and the poor keynote speech that unveiled the device.
The handset already has a lot of competition and while the Canvas 4 will be available by the coming weekend we reported earlier that the iBerry Auxus Nuclea N1 has some better specs, and at a lower price to begin with.
Have you pre-booked the Micromax Canvas 4 and decided to request a refund following the announcement of the handset?
Source: Product Reviews.