iOS 7 beta 3 still expected to release today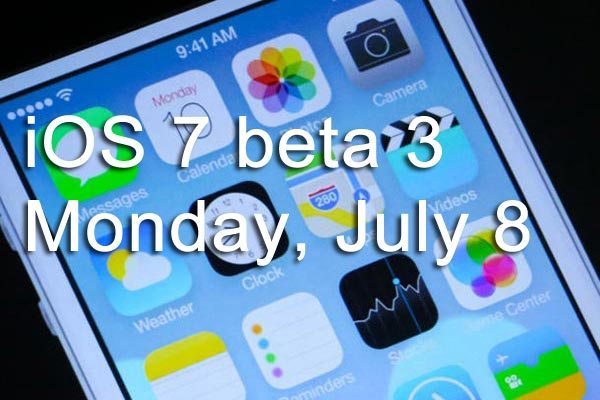 This post is just a quick reminder for our readers waiting on iOS 7 beta 3, which is due to release today at some point. We haven't seen any news pointing to any other date, so July 8 should be the day you can download iOS 7 beta 3 if you are a developer. This information is widely reported from so-called insiders, so take it as a rumor but a solid one at that.
We touched on some crashing problems when using iOS 7 beta 2 on the iPhone 5 and iPhone 4S, then followed up with an article updating our readers on problems experienced by our in house developer. This included iOS 7 beta 2 causing the iPhone 5 and 4S to get hot, although we noted the iPhone 5 didn't have overheating issues previously.
Expect iOS 7 beta 3 to have bugs and problems — it is good to remember that anyone using an iOS 7 beta on their iPad, iPhone 5, 4S or iPhone 4 should expect problems thanks to the software still being in an early testing phase.
We have seen a number of people state "a very buggy OS by Apple", but these people are missing the point of a beta. It won't be perfect, and in fact you can still expect some problems when iOS 7 beta 3 arrives later today. We don't have a release time just yet, and in fact the launch of beta 3 hasn't even been officially confirmed, so this is entirely based on insider rumor.
What problems have you found that could do with a fix in iOS 7 beta 3? Leave a comment below, and let us know if these issues are found on an iPhone 5, 4S or another Apple device? The moment the latest update goes live for download we'll be sure to update our readers, so keep connected to Phones Review for the latest updates.