CBSE CTET, TET exam Android app with result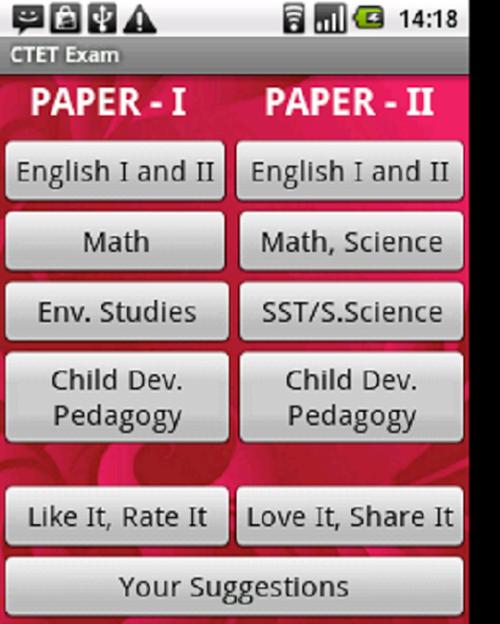 The team here on Phones Review try and keep our readers up to date with all the major mobile app releases, especially ones that can turn out to be really useful. That is one label that can certainly be given to the CBSE CTET, TET exam with result Android app.
This free Android application is perfect for anyone getting ready for the CBSE CTET and all states TET exams, and the developers have promised to update the app on a daily basis. Users that also give reviews for the app via Google Play will be provided with model question papers with result.
There was no app of its kind on the Google Play Store so Sharma Tutorials decided to bring out this useful and easy to understand app for CBSE CTET aspirants. It features more than 200 questions with more added all the time, and covers all sections that include English, SST, Math, Social Science, and Child Development and Pedagogy.
Users are provided with correct answers of the wrong questions and it has a cool easy to use interface, and there is the option of sharing the application via Facebook and Twitter. The application has quickly gained numerous positive reviews from users that have already been using it, and for more information or to download head over to Google Play.
Do you use apps to aid you in exams?