iPhone mini with iOS 8 for younger generation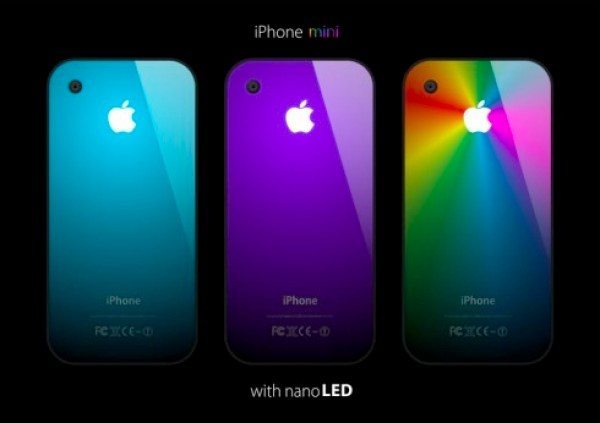 Over recent months there has been a huge amount of interest in the upcoming iPhone 5S, iPhone 6 and a much-rumored budget iPhone, all with iOS 7 due to release in fall. However, have you considered an iPhone mini? No, nor have we, but one designer has come up with a concept iPhone mini with iOS 8 that could have real appeal to the younger generation. We wonder how many readers would like to see this idea become reality?
From time to time we like to share concept designs for smartphones, as some of them are pretty inspiring and can give us a great idea of what might be offered in the future. Today's iPhone mini design comes from designer Vilim Plužarić and when you think about it this is not a bad idea at all, especially when you consider there is already a mini version of the popular Galaxy S4 and an HTC One Mini is also on the way.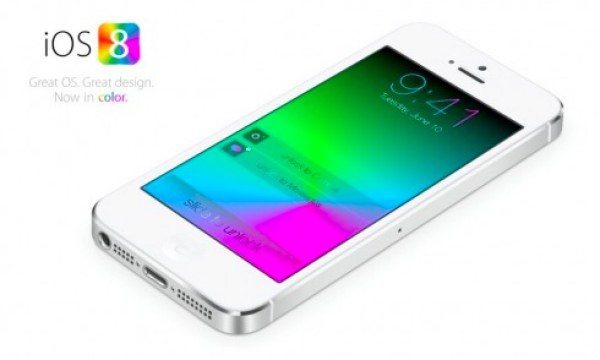 The concept iPhone mini that you can see images of here would be a new departure for Apple, but the rumored budget iPhone is also an example of that and a mini iPhone would seem to be a logical step. Along with the iPhone mini targeted at the younger consumer, Plužarić has also given his ideas of iOS 8 with a lockscreen design.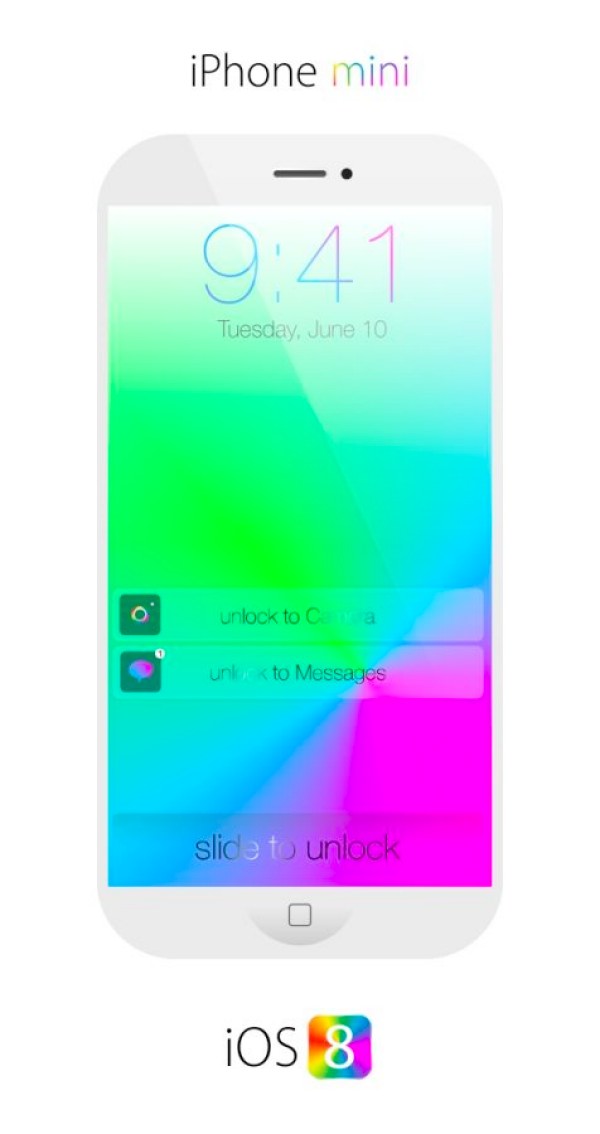 The iPhone mini concept features LED lights on the reverse and the neat touch of the Apple logo serving as a camera flash. It has a compact form factor with resolution said to be the same as for the iPhone 5. Many of you will already know that iOS 7 has a much cleaner and flatter design, and Plužarić's concept for iOS 8 develops that a stage further.
We have to say that we rather like this colorful iPhone mini concept idea with iOS 8, and feel that such a device could definitely attract the younger audience along with older consumers too. We'd like to hear your thoughts on an iPhone mini. Is this something you would purchase if it came to the market? We'd be interested to know, so please send your comments using the box below.
Source: Concept Phones