Samsung Galaxy Star expectations review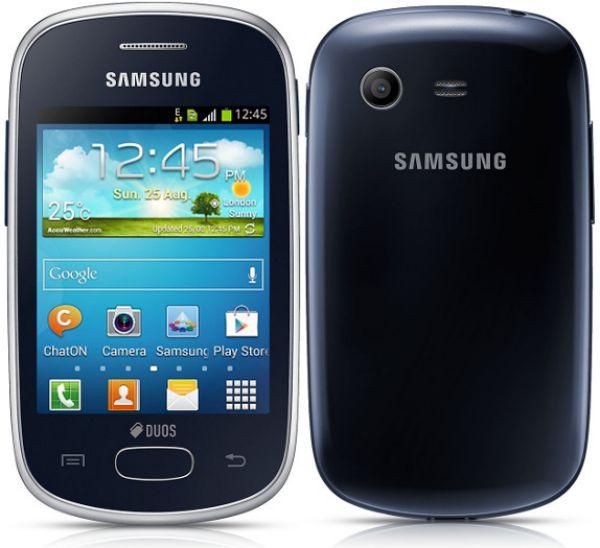 While Samsung is famous for its high end flagship smartphones the company also has quite a large range of more affordable Android handsets to choose from, and many of these are ideal for consumers who are looking to get their first smartphone. Today we have an expectations review of the Samsung Galaxy Star for you to digest.
There are a number of cheaper Android handsets that are running older versions of the Android firmware, but the Galaxy Star uses Android 4.1 Jelly Bean and can cost less than RS. 5,000. While we are seeing a number of devices that are coming with 5-inch displays this device has a 3-inch TFT display that helps give the device a small pebble like look.
The display was found to be ok with bright and decent colours along with a good touch response, but the biggest positive for the device was its Android JB OS along with the Samsung TouchWiz overlay. This provides access to a number of quality apps and while high end games won't be compatible with the device others such as Temple Run or Angry Birds will be fine, and it has to be noted that there is no GPS with the phone so navigation apps won't be available either.
Battery life was found to be average for a handset at this level and the 2-megapixel rear camera takes images good enough to be shared to social networking sites, but low level conditions and videos returned poor results.
The low resolution display became a problem when looking at text and if the handset is pushed hard it begins to struggle, and while apps such as Facebook or Gmail work well but if you start to pinch to zoom on websites it becomes slow and starts to lag.
It can also only handle Wi-Fi and 2G connections and this in itself makes the handset feel slower with apps such as Facebook taking extra time to load up, and while tethering is supported, as the speed is limited to 2G its poor.
In conclusion the Samsung Galaxy Star is one of the better Android smartphones at the price level, but it might be better if you can stretch a little bit further to around RS. 8,000 or you may want to consider the Nokia Asha 501 that we have compared the Galaxy Star with before.
Source: The Times of India.