ZTE U988S Tegra 4 phone leak causes debate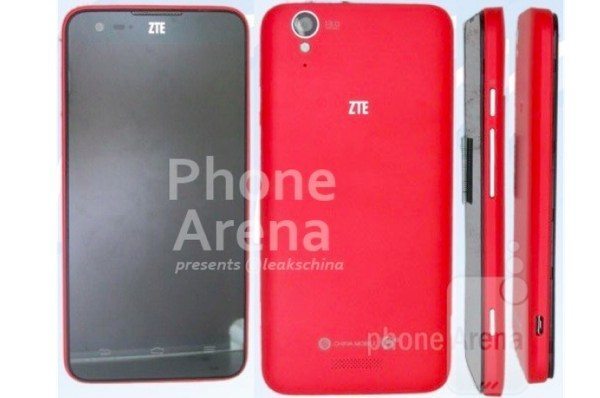 Many tech enthusiasts are waiting for the first Nvidia Tegra 4 phone to launch, and at the moment it seems to be a toss up between the ZTE U988S and the Xiaomi Mi3. Both of these will be equipped with Tegra 4 processors, and images claimed to be press shots of the ZTE U988S have now emerged. However the ZTE U988S Tegra 4 phone leak seems to be causing debate.
The photos are purported to be press images of a rather bright red ZTE U988S. This is rumored to be powered by a 1.8GHz Tegra 4 processor, which is said to offer similar performance to the much-admired Qualcomm Snapdragon 800 chipset. Other specs include a 5-inch Full HD display, 2GB of RAM, and microSD storage expansion.
The ZTE U988S is also rumored to tote a 13-megapixel rear camera, 2-megapixel front-facing camera, and running Android 4.2.1 Jelly Bean. This ZTE device is also said to be 9mm thick, according to Phone Arena, but comments to their story show mixed feelings.
One commenter for example describes the U988S design as "mediocre at best," while another claims that the supposed press images are not press shots at all and come from a Chinese communications authority. Other commenters though, feel more positive about the device and can't wait to test out the Tegra 4 processor, and references are also made to the large battery capacity that will be required to power it.
We'd be interested to find out your thoughts on the ZTE U988S with the Tegra 4 chip. Are you waiting for a Tegra 4 device to launch, or will you favor a device with the Snapdragon 800 processor? Send your comments to let us know.