Deus Ex: The Fall for iPhone available early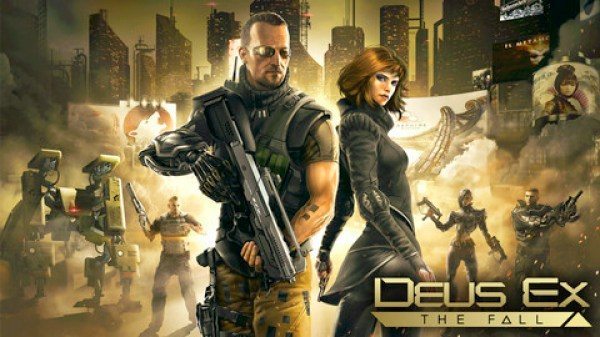 If you've been eagerly waiting for Deus Ex: The Fall to appear on the App Store for iOS devices, then you'll know that it was actually due to release tomorrow. However, Square Enix has been hot off the mark and Deus Ex: The Fall for iPhone is now available a day early. We have the details of this iOS gaming app ahead, but sadly it's not available for Android device users.
The RPG game comes from the Deus Ex cyberpunk franchise and is set after The Icarus Effect novel. This game will offer a premium experience and it's set in 2027, in an era of human augmentation. The chief protagonist is former British SAS mercenary Ben Saxon, in a fight for survival. There are multiple environments in this story-driven game, veering from the slums of Panama to Moscow mafia hideouts.
The apps offers top-notch Retina-enabled graphics for high definition gaming, and it also offers intuitive touch screen controls.It's not a cheap app as it's priced at $6.99, but it is an extensive game offering hours of enthralling entertainment. If you choose to download Deus Ex: The Fall you should be aware that it's a very large download and you'll need 1.6GB of free space to install it. Players are also advised to close other applications to enhance the experience.
Deus Ex: The Fall is compatible with the iPhone 4S or above, the iPod touch 5, the iPad mini and iPad 3 or above, and you must be at least 17 to download this app. It's available from iTunes here and we think many readers will be immersed in this game very shortly.
Will you be heading be heading to the App Store for this new iOS game? If you decide to download Deus Ex: The Fall, we'd really like to receive your comments about the app. Does the game live up to your expectations?