HTC Desire 600 good, bad and conclusion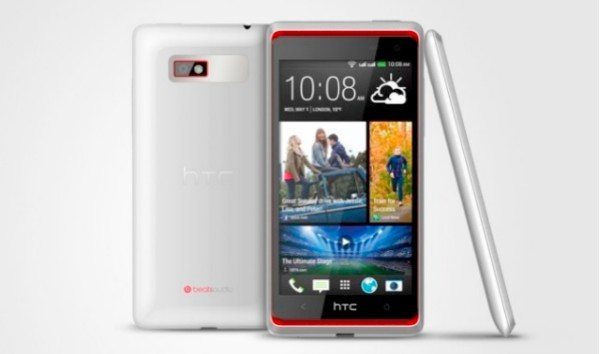 The HTC Desire 600 was recently unveiled and is a decent mid-range smartphone that should appeal to many buyers. We've already written some initial gen about this new smartphone and today we want to bring you some information from a hands-on experience with the HTC Desire 600, detailing the good, the bad and a final conclusion.
We'll begin by giving you some of the key specs of the Desire 600, which is a dual SIM device. It has a 1.2GHz Qualcomm Snapdragon 600 quad-core processor, Adreno 203 graphics, 4.5-inch display with resolution of 960 x 540 and 245 ppi, 1GB of RAM, and 8GB of internal storage, expandable via microSD to 64GB.
The Desire 600 also totes an 8-megapixel rear camera with 720p video capture, a 1.6-megapixel front-facing camera, Beats Audio and a 1860 mAh battery. It runs Android 4.1 Jelly Bean, skinned with HTC Sense 5 and is in black or white color options.
Cnet has managed to get a hands-on look at the Desire 600 and one of the good points is that it has pretty decent specs for a dual-SIM smartphone, with the display deemed as much better than many other dual-SIM handsets. The BoomSound feature is a plus and the quad-core processor is said to offer a smooth performance.
Looking at the bad points, the design and feel of the Desire 600 seems to leave something to be desired. As well as this, there's a question mark over the battery and whether it's powerful enough for dual-SIM and heavy users.
In conclusion the verdict is that the Desire 600 offers some good specs at an affordable price and for those looking for a dual-SIM handset it could fit the bill. Let us know if you are thinking of purchasing the Desire 600 by sending us your comments using the box below.