Motorola, then Samsung losing top brand 2013 recycle value
Leading mobile phone recycling comparison site CompareMyMobile.com, has told us that the top brands losing value in 2013 are Motorola and Samsung, having lost 36.24% and 27% respectively between January and June this year. The site say's this is a huge decrease compared to the usual average price drop of 20% over a six-month period.
Samsung is the second top brand in the list of those losing recycle value — following its Premier 2013 event where it revealed huge amounts of new tech. The manufacturer has been surrounded by rumours about new gadget releases, many of which were confirmed at the event last week.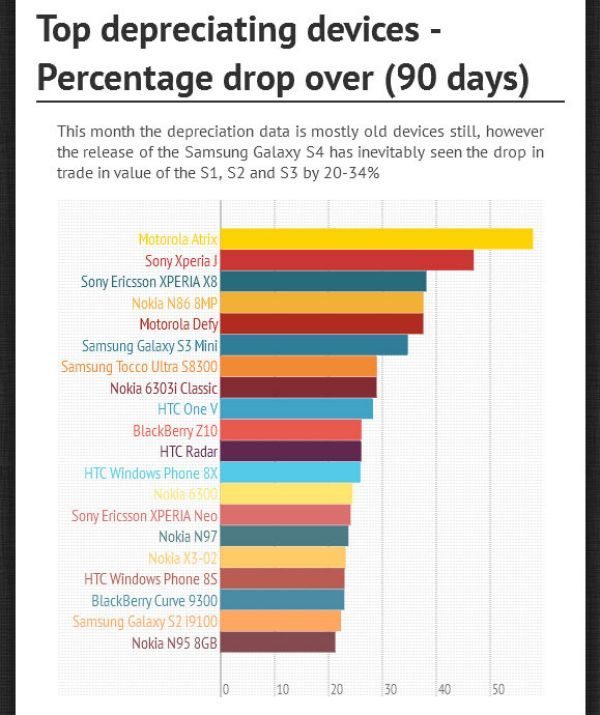 CompareMyMobile saw a 20% drop in the value of the existing Samsung Galaxy range on release of the flagship S4, so the general value decrease could reflect the hype surrounding the emerging devices too.
The same cannot be said for Motorola, who seem to be struggling to keep up with new devices as far as spec for high-end smartphones is concerned. This has resulted in its devices on CompareMyMobile.com not having high trade-ins prices in the first place.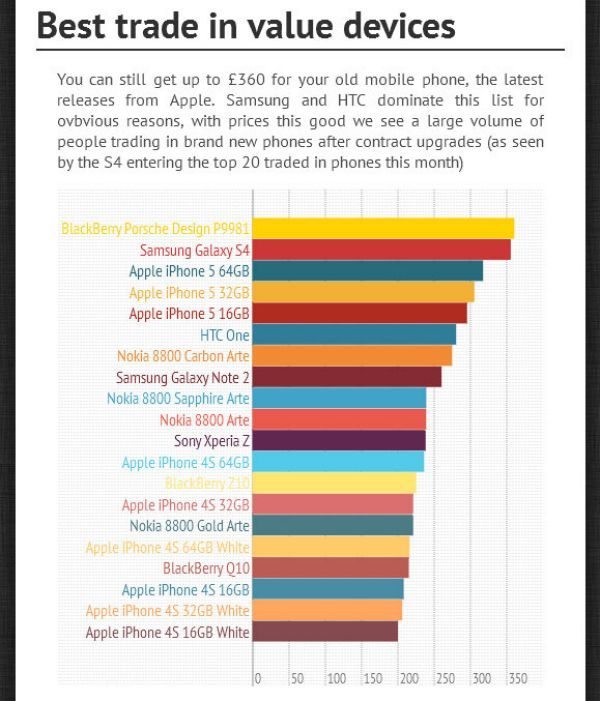 Other brands decreasing in value on the site also include Sony Ericsson and LG who have decreased by 25.49% and 24.71% respectively.
LG hold the top spot on the site for top depreciating phones as well, as the LG Optimus L3 E400 has seen a value decrease of a whopping 54% in the first half of this year. The site say this could be due to releases of high end phones such as the Nexus 4, which was released in November and re-released with a white casing earlier this year. Rumours surrounding the Nexus 5 may have also contributed to the fall.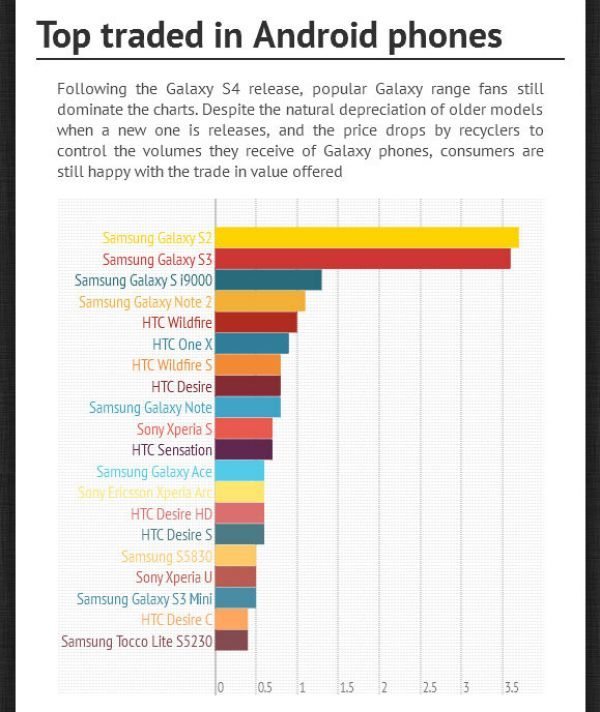 Interestingly, the iPhone 3GS joined the list of top ten phones losing value most quickly on CompareMyMobile — tumbling by 46% between January and June this year. This comes at a time as rumours are circulating about a possible iPhone 5S or 6 emerging soon.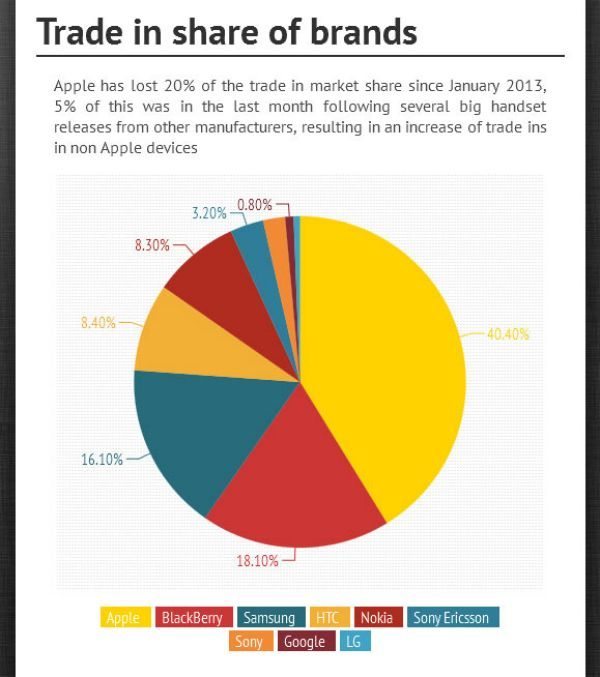 Apple continues to be the top traded brand on the site, holding 31.87% of the trade-in market share. CompareMyMobile state that they could see this market share increase with the release of a new iPhone and iPad later in the year, due to Apple's loyal following upgrading to the latest device.
The site also told us that Amazon Kindle devices top the list of tablets losing value most quickly, as iPads continue to hold their value well. The Amazon Kindle 2 3G and Amazon Kindle 3 Wi-Fi have lost 68% and 60% in recycle value.
The Motorola Xoom 2 Wi-Fi is the top Android tablet losing value decreasing by 41% – the device could again be losing value so quickly as it runs on an outdated OS and can be slow compared to huge competitors such as the iPad. With rumours and news of upgraded devices emerging every day, CompareMyMobile aren't surprised to see a dip in device values across the categories, however they do tell us that such large decreases are unusual and unique when compared to the usual 20% average decrease over a six month period.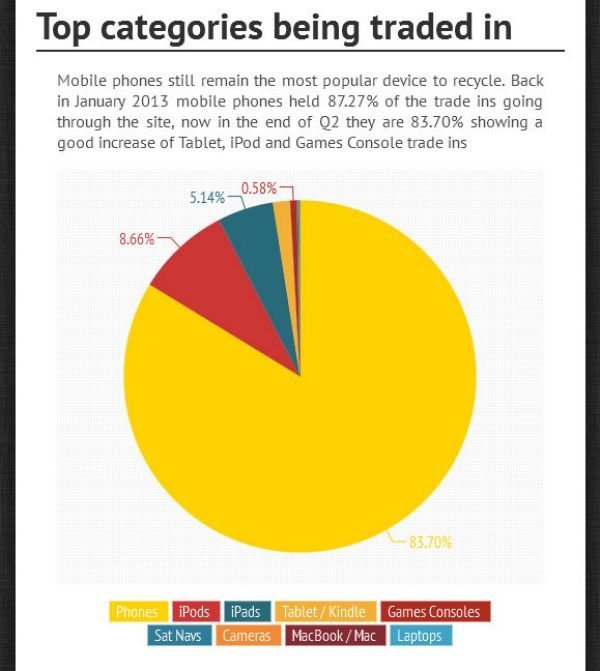 Do you want to know how much you could get for your old phone? Track your device value for the best price now by using their app or visiting their website.