iPhone 6 with iOS 8 adds more color for 2014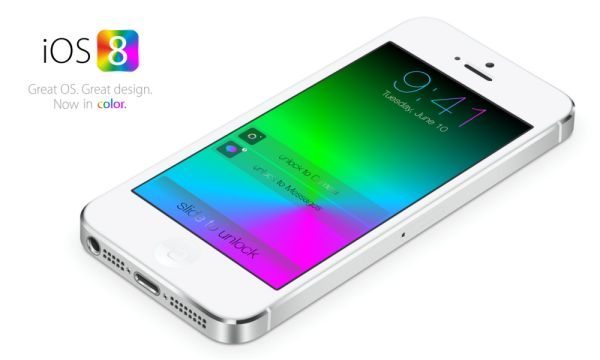 We have found a new iOS 8 concept that would work rather well for an Apple 2014 smartphone, which would add more color and a new appearance tool for customization, some will obviously not like it.
It is obvious it should be the Apple iPhone 6 running iOS 8, it makes perfect sense really considering iOS 7 will be released to the public in September along with a new smartphone, but to add this sort of iOS concept would be crazy as its too wacky.
It is now considered most certain the iPhone 5S will make an appearance this year with a possibility of a cheap iPhone to boot. Yesterday we talked about the iPhone mini concept with iOS 8, but would this iOS 8 fit well on the iPhone 6? Probably not.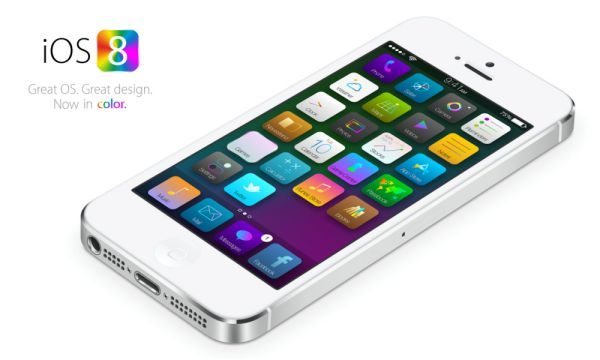 Can you imagine this year of 2013 two new iPhones, one being the iPhone 5S and the budget plastic iPhone both running iOS 7, and 2014 would be great for the iPhone 6 and the iPhone mini with iOS 8 on board. Two new phones for 2013 and two for 2014, this would ramp up Apple sales immensely in its mobile sector.
The reason we are talking about the iPhone 6 with iOS 8 came about after seeing a new operating system idea via Concept Phones courtesy of Vilim Plužarić, now we can see new renders of this concept at last and it looks fantastic.
We believe iOS 8 would be a perfect fit for the iPhone 6, the new OS would still keep the inners of iOS 7 but add a few new features such as color customization and a new appearance tool. The icons will be simple like those in iOS 7 but the color in the background would be more vibrant, the iOS 8 concept will also allow 5 apps to stack up for fast unlock and more options within the Control Center.
Other features found in the iOS 8 concept include new brightness settings, audio playback options, connectivity toggles, more Flashlight options and much more.
What we like the most with this iOS 8 concept is that it is all possible for 2014, and with the ability to check everything on the new homescreen before getting to the app itself is a good start for a new operating system. The icons will show dynamic 3D shadows and use parallax as well as directional light sensors, the colors on the other hand are a little crazy.
More iOS 8 concepts are going to show up over the next year, but this September the iOS 7 public release will take center stage with no doubt the iPhone 5S.
Do you think Apple should release the iPhone 5S and Budget Plastic iPhone this year, and the iPhone 6 and iPhone Mini in 2014?