Infinity Blade Dungeons disappointment as game is scrubbed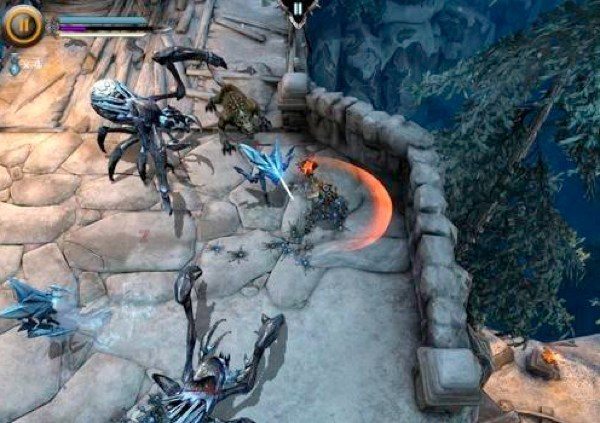 We always like to keep readers in the know about new gaming apps, but today we have some news that could disappoint many readers. If you've been waiting for the Infiinity Blade Dungeons game app, then your wait is over. Unfortunately that's not because it's finally being released, but because it has been scrubbed.
Plenty of gaming enthusiasts have been waiting an awful long time for Infinity Blade Dungeons, and it was way back in March 2012 that the iOS game was first showcased by Epic Games at an iPad unveiling. This caused a lot of anticipation, but in October it was then reported that the game would be delayed. Epic Games said then that Infinity Blade Dungeons for iOS devices would be released in 2013 instead, but alas the game has never hit the App Store.
Now it's reported that Infinity Blade Dungeons has been canceled altogether. This is bound to dismay many gamers, as initial looks had revealed a really impressive looking game. This had caused a certain amount of excitement, and it seems as though plenty of people were still eagerly waiting for the game to release. However IGN reports on a recent Epic Games podcast in which the company confirmed the game has been scratched.
In the podcast Chair Co-Founder and Creative Director Donald Mustard mentioned the closure of the Impossible Studios that was working on the Dungeons game and went on to say, "the game was canceled. That's really all I can say." Obviously this will disappoint the many gamers who were waiting for Infinity Blade Dungeons, although Mustard also said that more things are planned for the Infinity Blade franchise.
Although more Infinity Blade products might be on the way, we feel a lot of gamers will feel really let down that they waited so long for Infinity Blade Dungeons, only to hear it has been canceled. We've taken a look at various readers' comments on reports about the game being scrubbed, and there appears to be a lot of upset and frustration about this. Were you waiting for this game, and are you disappointed that Infinity Blade Dungeons will never arrive? Let us know with your comments.