Nokia Lumia 1020 Phones 4 u UK availability confirmed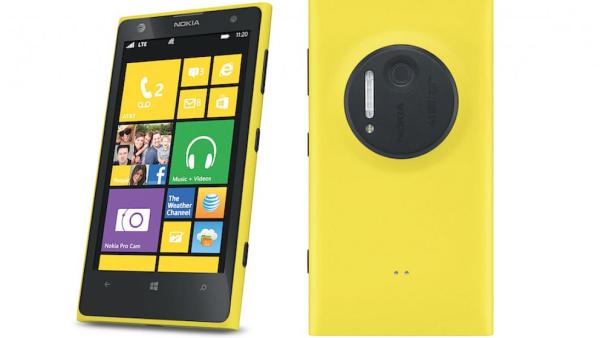 After months of rumours and speculation about a new camera phone from Finnish smartphone manufacturer Nokia, we finally saw the handset unveiled to the world yesterday. The Nokia Lumia 1020 is hitting the US first but its UK availability has been confirmed by high street retailer Phones 4 u with a sign up page going live.
The handset that was previously going under the name of Nokia EOS has been revealed officially by the company, and the Nokia Lumia 1020 will feature an impressive 41 megapixel camera sensor. Unlike the PureView 808 the new handset will be running the Microsoft Windows Phone 8 operating system when it is released later this month on US carrier AT&T, and for the asking price $299 on a two year contract.
While there is currently no confirmed release date or pricing for the UK Phones 4u has confirmed they will be stocking the handset and have put up a sign up page for receiving more information when it becomes available.
Some of the other specs of the handset include a 4.5-inch AMOLED display at a resolution of 768 x 1280 protected by Corning Gorilla 3 Glass, dual core Qualcomm Snapdragon 1.5GHz processor, 2GB of RAM, 32GB of internal storage, and a 720p 1.2-megapixel front facing camera.
The rear camera is also capable of Full HD video capture with the handset promised to provide high video and image quality. Scott Hooton of Phones 4u stated that the company is really "excited" to be offering the Nokia Lumia 1020 to its customers, and while no date has yet be given for its availability, it is thought to release to other markets by September.
Will you be considering the Nokia Lumia 1020?