iPad Mini 2 with Retina release alongside iPad 5 in doubt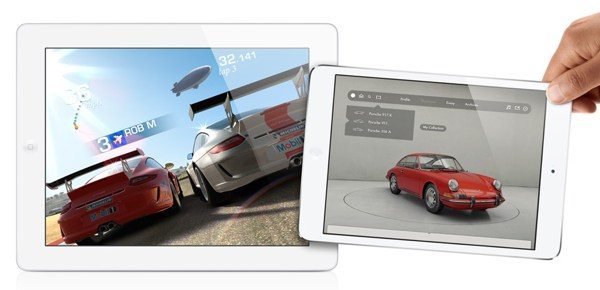 There has been a huge amount of speculation over the last few months regarding the iPad mini 2 and iPad 5. These tablet devices are widely expected to release in the fall, and many consumers have been hoping that the iPad mini 2 will feature a Retina display. However, a new report suggests that the iPad mini 2 with Retina release alongside the iPad 5 this year is in doubt.
The iPad mini won many fans when it released last year, but one of the only criticisms about the device was the lack of a Retina display. This is something that has cropped up time and time again when we've posted articles about the upcoming iPad mini 2, and it's clear that many readers are waiting to see a Retina display on the next iPad mini.
Several days ago we informed readers about a report from Taiwan regarding the releases of the iPad 5 and the iPad mini 2. It stated that preparation for the iPad 5 was virtually complete, and that Apple would unveil the tablet in September. However, the news about the iPad mini 2 was less clear.
Although the iPad 5 and iPad mini 2 had been expected to release around the same time, it was reported that there was still some indecision from Apple over whether to include a Retina display on the iPad mini 2, and the report also said that this could mean the device may not release until late in Q4.
Yesterday a new report from Taiwan came to our attention and the latest news now suggests that an iPad mini 2 with Retina display will not arrive this year with the iPad 5, because of display panel shortages. It appears to be the case that Apple could still release an iPad mini 2 this year, but this will yet again have a lower-resolution display. However, it's thought that an iPad mini update with Retina display will not release until some months after this, in early 2014.
We should point out that some of the reports that come out of Taiwan are not always completely accurate, but this does sound plausible. There are many potential customers for the iPad mini 2 who would like to get their hands on it for the holiday season this year. However, we wonder just how many people will be put off buying a second-generation iPad mini without Retina, especially if it seems likely that a Retina version could appear just a few months later.
We'd really like to hear your thoughts about this, as previous comments have certainly suggested to us that many of our readers want the iPad mini 2, but they want it with a Retina display. Are you waiting for the iPad mini 2? Is a Retina display for the new tablet a deal breaker for you? Do let us know by sending your comments, as it would be interesting to gauge opinion on this.
Source: Economic Daily News (Google Translated)