iPhone 5 Survivor + Catalyst case for adventurers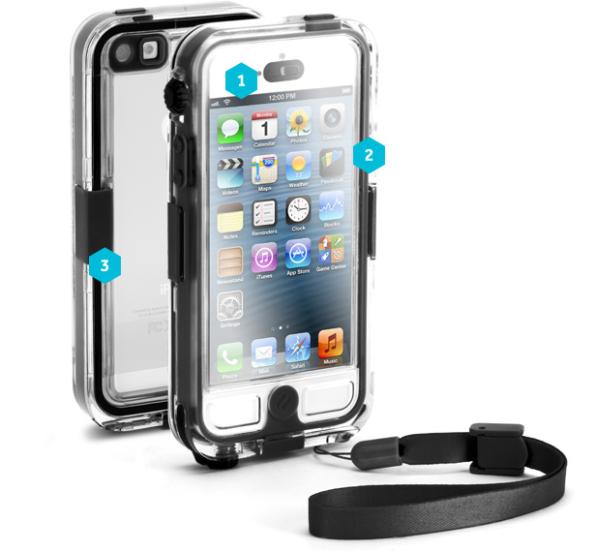 While we have started to see more stylish flagship smartphones that have some sort of dust or waterproofing released recently, there will be times that you may need a little bit more protection depending on the circumstances. If you are the proud owner of the iPhone 5 we have news of the Survivor + Catalyst case that will be ideal for adventurers.
This new case promises to offer owners of the iPhone 5 some great protection for their smartphone, and not only will it keep the likes of sand and dust at bay, it can also allow the handset to be submerged in up to 3 meters of water.
The case comes courtesy of Griffin Technology who is famous for providing a number of innovative consumer products, and the company has teamed up with Catalyst Lifestyle to develop this iPhone 5 case. The case has been tested down to a depth of 3 meters while still allowing the user to have full functionality of the handset, which includes the likes of taking stills or videos, and even making phone calls.
There are button covers that provide protection without blocking access, and special latches ensure that the iPhone 5 stays inside its waterproof case. The case is manufactured in such a way that users can keep an eye on the O-ring seal to make sure there is a waterproof protection at all times.
The case is the result of more than 2 years of R&D and can also help protect the handset from drops up to a height of 2 meters while keeping out unwanted foreign objects such as dust. It is manufactured from the strongest materials that include a polycarbonate frame and rear cover, and there is also TPE shock absorbing bumpers along with a PET-integrated screen cover.
This Survivor + Catalyst Waterproof Case for the iPhone 5 can be picked up from the likes of Phones 4u and the Carphone Warehouse for £59.99.
Do you need a case such as this?