HTC One Max vs Samsung Galaxy Note 3 breakdown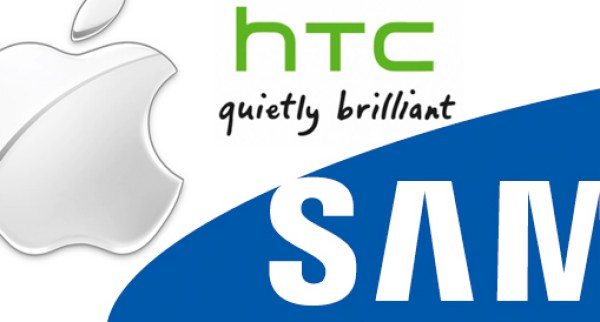 There are some very notable smartphones due to release over the coming months, and those who prefer phones with a larger display may be interested in the HTC One Max or the Samsung Galaxy Note 3. Although neither of these phablet devices has been made official yet, we thought it was time to look at the HTC One Max vs. Samsung Galaxy Note 3. We'll breakdown what has been speculated and rumored so far about some aspects of these phones.
It seems sensible to start with release dates for these phones and it looks likely that HTC will bring out its One Max around the same time as Samsung launches its Galaxy Note 3. The Note 3 is widely expected to be introduced at a press event immediately before IFA Berlin in September that begins on September 6, with a release shortly afterwards.
Moving on to design, the HTC One Max is a larger version of the extremely popular HTC One. It's likely to look very similar in appearance with the same metal form factor, and it's said to be around 9.4mm thick according to a purported blueprint.
The Galaxy Note 3 is also likely to have a similar design to the flagship Galaxy S4, as consistency seems to be a factor with Samsung Galaxy lines. There are suggestions that it will be slimmer than the current Note 2 at about 8mm thick, with a weight of around 182g. We also asked readers recently if they would like to see a waterproof variety of the Note 3. Just as Samsung has released a Galaxy S4 Active waterproof version of the S4, it's a possibility that Galaxy Note 3 variant offering this will also be released.
Moving on to specs we'll start by looking at processor possibilities. There are rumors that the HTC One Max will sport a 2.3GHz Qualcomm Snapdrdagon 800 quad-core processor. We have also seen the Snapdragon 800 rumored for the Galaxy Note 3, or another choice could be the Exynos 5 Octa processor.
Display-wise the HTC One Max seems likely to have a 5.9-inch full HD display. It seems there's a possibility that it could have a stylus, although we're not sure if that would come with the phone as standard. On the other hand the Galaxy Note 3 was initially rumored to have a 5.9-inch or even 6-inch display, but recent leaks suggest it will be smaller at 5.7-inches. Although smaller than the HTC One Max, this would still be a step up in size from the 5.5-inch display of the Note 2. The Galaxy Note 3 display is also very likely to offer full HD resolution and we've seen reports of two types of display being used, Super AMOLED and LCD. The Note 3 will also come with the popular S Pen stylus.
Camera set-ups are likely to be very similar to those found on the HTC One and Galaxy S4. The HTC One Max will have an UltraPixel rear camera and possibly a 2.1-megapixel front-facing camera. The Galaxy Note 3 is said to carry a 13-megapixel rear camera and is likely to have a 2-megapixel front-facing shooter.
Now on to software, and this for many people can be equally as important as the hardware. There has been speculation that the HTC One Max could run the next major iteration of Android, 5.0 Key Lime Pie, but now it seems more likely that it will release running Android 4.3 Jelly Bean that has recently emerged. It could also run a modified version of HTC Sense 5, or because of the murmurings about a stylus it's possible that it could use HTC Scribe.
The Galaxy Note 2 has been rumored to launch running Android 4.2 but as Android 4.3 is on the way, it seems more probable to us that it will launch on the latter. It's also likely that the Note 3 will be skinned with Samsung's TouchWiz UI, and of course some of the new software features of the Galaxy S4 are also likely to appear for the Note 3.
Pricing has not been announced for either of these smartphones yet although it seems plausible to think the Note 3 will be around $299.99 on-contract, echoing previous Galaxy Note prices. We don't have a comparative measure for the HTC One Max but it is likely to cost rather more than the $200 price tag of the HTC One. However, it seems unlikely that it would be priced at more than $300, as it will need to compete with the Galaxy Note 3.
As far as carriers are concerned, there have already been rumblings that the HTC One Max will release on Verizon, and of course it could also come to other major carriers. We expect the Galaxy Note 3 to launch on all of the big four US carriers, so that means Verizon, AT&T, T-Mobile and Sprint.
We know that many of our readers are waiting eagerly for official news of the Samsung Galaxy Note 3. While we're not seeing the same amount of interest for the HTC One Max, this is more of an unknown quantity so it's understandable at this stage. We're really eager to see the debuts of both devices and we'll be following further developments and passing on the news.
Have you already decided between the HTC One Max and the Samsung Galaxy Note 3? Which phone do you think will win your vote, and why? Send your comments to let us know.