BlackBerry Q5 review explained in 4 videos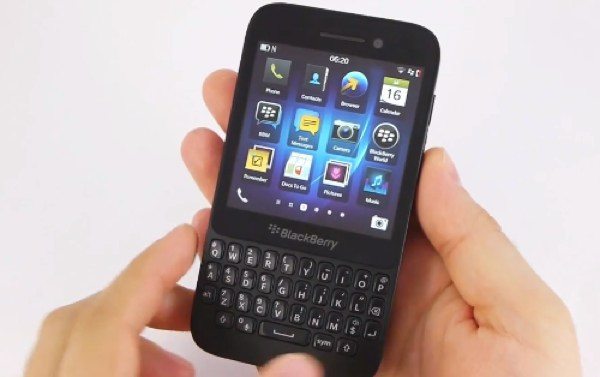 The BlackBerry Q5 smartphone was recently released and is a mid-range device with a physical QWERTY keyboard. As a phone running the new BlackBerry 10 OS the Q5 is likely to appeal to plenty of people, so today we thought we'd bring you a BlackBerry Q5 review as explained in 4 videos.
We recently gave news of BlackBerry Q5 UK pricing and if you'd like a quick recap of the key specs we can tell you it has a 1.2GHz dual-core processor, a 3.1-inch display with resolution of 720 x 720, 2GB of RAM, and 8GB of internal storage (expandable via microSD). It also has a 5-megapixel rear camera, a 2-megapixel front-facing camera, LTE, and 2180 mAh battery, and it runs BlackBerry 10, upgradable to 10.1.
The first YouTube video below is a 10-minute review of the BlackBerry Q5 that begins with a look at the design and build, which is described as fairly bland and said to feel a little cheap. It continues by taking a look around the handset and that will give you a good all-round view. The keyboard gets some positive praise, but one flaw is seen is the small screen size.
The video goes on to look at the software and user interface, and the processor and gaming ability of the Q5, before moving on to the camera and then battery life. We don't want to give away the conclusion so why not check out the video for yourself, but what we will say is that this review will give you a really good idea of what the phone has to offer, as well as its drawbacks.
The remaining videos that we have embedded below this story are much shorter. The second video shows a BlackBerry Q5 unboxing, so that you can see what it comes with, while the third video shows an indoor video sample taken with the phone. The final video is an outdoor video sample taken with the Q5.
Hopefully you'll find out just about everything you need to know about the BlackBerry Q5 from this selection of videos. Have you decided that you may opt for the Q5 as your next smartphone choice? If so, what is it about this device that most attracts you to it? Let us have your comments on the BlackBerry Q5.