Google Maps Navigation app for iOS catches up with Android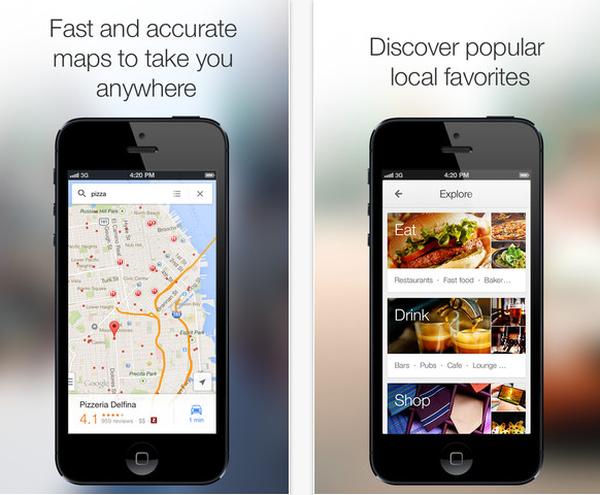 Despite many other alternatives that includes the lacklustre Apple Maps, Google's own in house offering remains one of the most popular free navigation apps available to mobile users, and now the Google Maps app for iOS catches up with Android.
While Apple is promising to improve its own map application with the release of iOS 7, Google has now updated its iOS app shortly after doing the same to the Android version. The latest update for Google Maps now adds support for the iPad along with indoor maps.
Google Maps 2.0 will support larger screen sizes such as the full sized Apple iPad and the iPad mini, and also now features indoor maps with walking directions for locations such as airports, malls, transit stations, and other large buildings.
The application also now benefits from better navigation that includes live traffic updates and incident reports, and users can now get information that includes 5 star ratings for various locations. This will allow them to search and discover popular places to eat, stay, drink, sleep, and shop locally.
There is also the option of getting some good deals from your favourite brands via Google Offers, but it seems that iOS users that have already downloaded the update are not too happy with the app with some negative reviews.
At the end of the day the Google Maps 2.0 app is free and can be downloaded via the Apple App Store.