Nexus 7 2 and fire sale to threaten next little iPad
We already know that Apple has the iPad mini and next on its list is the little iPad mini 2; one of the main competitors when it comes to small tablets is of course Google and its Nexus 7. The next Android tablet will be the Nexus 7 2 and this will counter attack the next small iPad release.
Hopefully the Nexus 7 2 Android tablet will be revealed at the Google press event being held in San Francisco on July 24th, according to 9to5Google they suggest the Nexus 7 2 will cost $269 for 32GB and $229 for the 16GB. We can see the current Nexus 7 being taken off the shelf or sold for a lower price to make room for the next tablet on the block.
Reports suggest that retailers are expecting Nexus 7 2 stock from around July 20th, and current Nexus 7 fire sales could commence. Combine a new Nexus 7 and fire sales of the current version would see sales go through the roof, the iPad mini 2 is next on Apple's list and we can see the competition being fierce for the top slot.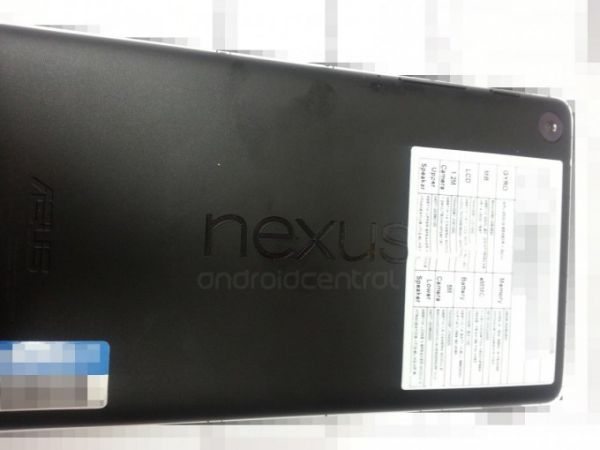 The Nexus 7 2 price will not be that much different to the Nexus 7 that you can purchase now, 32GB version from $249 to the reported $269 and there is only a $29 difference with the 16GB model.
If sources are correct the next Nexus 7 will have the ASUS name on it, some of the rumored specs on the Nexus 7 2 include a 5MP rear camera, 1.2MP on the front, 4GB of DDR3L RAM even though some say it will only have 2GB, Qualcomm APQ8064 motherboard and a Snapdragon S4 pro processor.
The design will probably be the same as the original Nexus 7, judging on the photos that have popped up online the power and volume rocker buttons will be on the left, the microUSB port will be on the bottom.
It should come running Android 4.3 Jelly Bean, and we would prefer it to be a lot thinner and lighter, hopefully the official unveil will happen, but until then we can only speculate on specs, prices and design. The only iPad mini competitor on the market is surely going to be the Nexus 7 2.

Would you prefer the iPad mini 2 or the Nexus 7 2?
Photos via Android Central