Samsung Galaxy S4 cases: Neo Hybrid, Slim Armour and View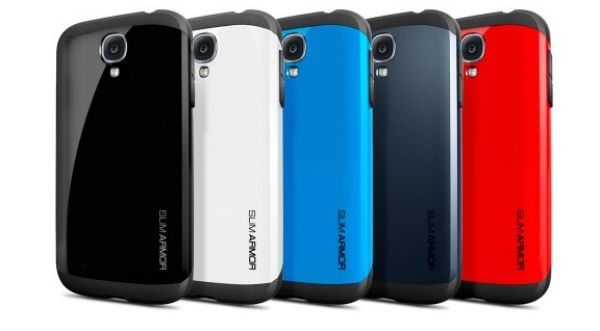 We all know that finding the best Samsung Galaxy S4 cases are very hard indeed, so we want to try and ease the pain of searching by providing some of the very best on the market.
Today we want to share three top Samsung Galaxy S4 cases with you by Spigen, they range from $24.99 to $49.99, two of these are in stock right now and one will ship within 1 to 2 weeks. Are you ready to see three stunning cases that we know you will love for your Galaxy S4 smartphone?

First up is the Galaxy S4 Case Slim Armor priced at $24.99, these come in Crimson Red, Dodger Blue, Infinity White, Metal Slate or Soul Black.
The Slim Armor case for the Galaxy S4 looks fantastic and with the low price for under 25 dollars you cannot go wrong really, this case will protect your smartphones edges, front and rear, basically protects the whole phone. It features a double layer with TPU case and polycarbonate hard case with a form fitted design. The case has two pieces and one of them has a glossy finish, the polycarbonate midsection can be removed so that you can use just the TPU part of the case. Main features include: Slim and form-fitted to the Galaxy S4, TPU case layered with a polycarbonate midsection for extra durability and Two toned colors with a glossy finish.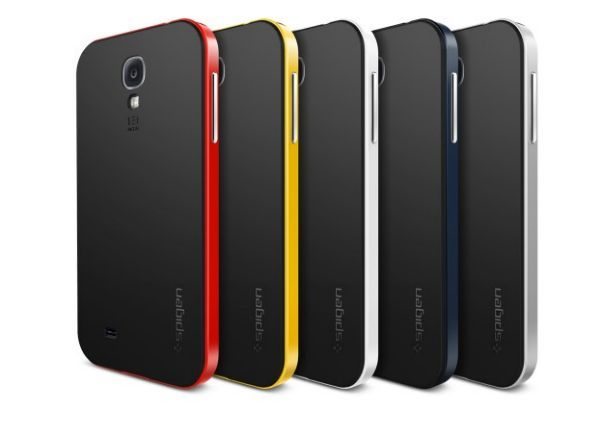 Next up is the Galaxy S4 Case Neo Hybrid, which is priced at $29.99 and if you bundle this with a screen protector you can get money off. This is a form-fitted case with hybrid material of both TPU and Polycarbonate parts; the SGS4 case by Spigen is also interchangeable and customizable with a durable and stylish look.
If you decide to purchase the Neo Hybrid case please be aware that it may not be compatible with third-party cables, it is ok to use with a genuine Samsung cable charger.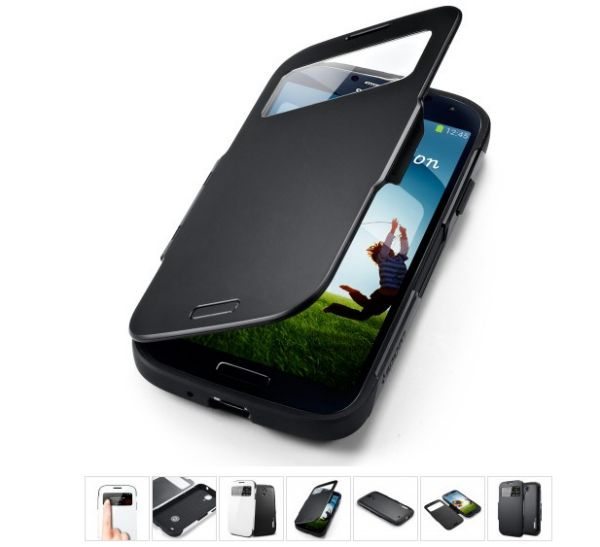 The last case by Sprigen is the Galaxy S4 Case Slim Armor View priced at $49.99, this is a lovely case with an interactive window, this dual-layered case is made with TPU and polycarbonate, the front cover is polycarbonate and comes with a scratch resistant viewing window, as well as automatic sleep/wake function, home button feature to answer calls and so much more.
We have also add three videos below, which reviews each of the Samsung Galaxy S4 cases mentioned above, please do let us know if you prefer the Slim Armor, Neo Hybrid or the Slim Armor View?