Candy Crush app alternative for BlackBerry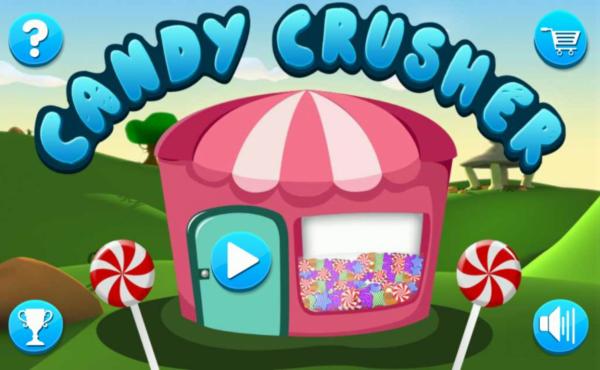 There will be many of you that have been enjoying the hugely popular Candy Crush Saga Facebook game, which is also available for Android and iOS users to download. For BlackBerry users there isn't any official version of the game available yet, but today we have a Candy Crush app alternative for the BlackBerry platform.
Candy Crush Saga has been available on the Android and iOS platforms for some time now but is not currently available for BlackBerry users unless you sideload the Android version of the app, but not everyone will want to go through this process.
Until Candy Crush Saga is released for BlackBerry we have something else that may fill the gap that is called Candy Crusher. Now there is the paid for premium app that costs £1.50/$1.99 or a free version available.
Just like Candy Crush Saga the idea of the game is to matchup groups of similar candy pieces to clear them from the screen, and once this has been done a new set of candy pieces falls into place. Unlike its namesake in Candy Crusher players just have to pop as many pieces of candy as possible in the allotted time.
The graphics and style will remind you of the original Candy Crush Saga, and bizarrely the game goes under the name of Candy Crush World in the BlackBerry App Store. The good thing is that you can always try out the free version before parting with any cash though.