iPad Mini 2 clear image leak, Retina release about turn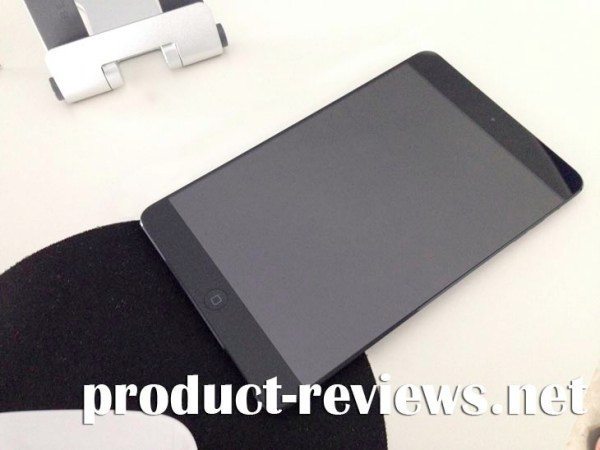 We've been keeping readers up to date with all of the speculation, rumors and leaks so far about the iPad Mini 2. One thing we know many people would like for the next smaller iPad is a Retina display, and over the last week there have been many reports about this. However, today we are seeing an about turn regarding the iPad Mini 2 with Retina release, and we also have a clear image leak to show you.
At the weekend we informed readers about a leak from Taiwan suggesting that Apple may not release an iPad mini with Retina display until 2014, because of difficulties sourcing enough of the required display panels. This could mean there would be an iPad mini 2 without a Retina display this year and another iPad mini with Retina next year. Alternatively it could mean that there would be no new iPad mini at all this year.
Many tech blogs were reporting this as though it was a delay for the iPad mini 2, but we continued to stress that we cannot describe this as a 'delay' if a release date has never been announced. Nevertheless we knew that the idea of the next iPad mini arriving without a Retina display would cause plenty of potential customers some concern as our readers have been commenting for some time about how they expect this for the iPad Mini 2.
Also we had to point out that the Taiwanese source (DigiTimes) for this information has a notoriously mixed record of accuracy, so we cautioned readers not to believe anything until it came officially from Apple. Yesterday DigiTimes published a new report, this time doing a complete about turn regarding the iPad mini 2 with Retina. The report claims that LG is progressing with Retina displays for the next-generation iPad mini, and expects that the new tablet will ship ready for an anticipated October release.
This is a prime example of what we were trying to explain to readers about unreliable information from some sources, so we really are no better off about when the iPad mini 2 will release, or if it will have a Retina display! In further news a new, very clear image leak of the iPad mini 2 has surfaced, and you can see the photo below this story.
The image was tipped to Product-Reviews and is said to be the final design for the iPad mini 2. The design certainly fits with previous leaked images and depicts a virtually edge-to-edge display. The look of this purported iPad mini 2 impresses us and we think many potential buyers would find it appealing, but of course we cannot verify if this is the real deal or not at this stage. We'd certainly like to hear what you think of it though.
It looks like interesting times ahead for iPad mini 2 watchers over he next few months and we'd really like to hear your views on this device. Is a Retina display for the next iPad mini a deal breaker for you? What are your thoughts on the image here that is claimed to be of the iPad mini 2? If this is genuine, are you impressed with what you see? Let us know with your comments.