Samsung Galaxy S4 cases by Trident reviewed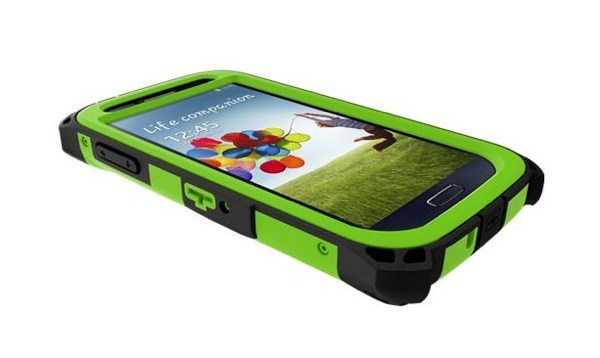 We often bring readers details of accessories for their smartphones or tablets, and today we have three cases for the Samsung Galaxy S4 to detail. These Samsung Galaxy S4 cases by Trident have all been reviewed in the videos that we've embedded below this story, and we have all the details coming up.
The first case is the Trident Cyclops and the 3-minute YouTube video shows a hands-on experience with this case. This case meets military standard 810F for protection against vibration, dust, sand, rain and drops. There's a protective film on the display to protect against scratches, and it can withstand drops of up to 4 feet. It's made from plastic with rubber sides to offer impact absorbance.
The case offers access to ports, function buttons and the camera. The two-part form-fitting case is simple enough to take apart and it's very sturdy in construction with black, blue, pink and green color options. The Trident Cyclops case is priced at $39.95.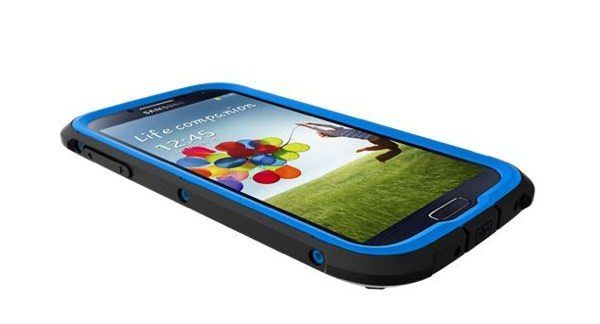 The next video shows the Galaxy S4 Trident Aegis case. This one also meets military standard 810F for vibration and drops. It's made from strong plastic and offers a ruggedized look, with access to ports and buttons, and it also offers protection against drops from 4 feet.
However, the front of your device has no protection apart from a self-applied screen protector, although there are raised edges so if you put the phone face down the screen won't come into contact with the surface. The Trident Aegis case offers a distinctive look and it's priced at $34.95 in black, red, pink, blue and green color options.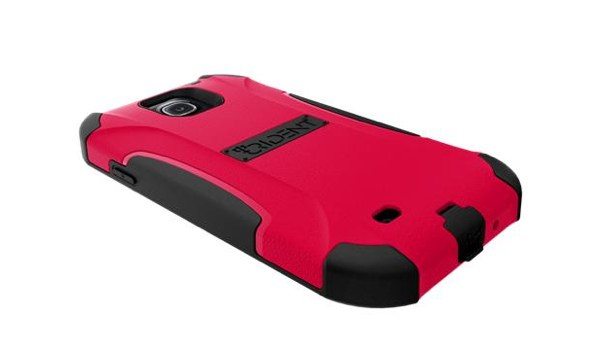 The final case we have for your consideration is the Trident Kraken A.M.S Samsung Galaxy S4 case. Make no mistake, this is a beast of a case and it meets military standard 810F for dust, sand, rain and drops. It does add a lot of heft to the device though, but if it's superior protection you want then this might be the right choice for you. It's made of hard, sturdy plastic, and like the other two Trident cases we've mentioned there is still access to the ports and function buttons.
This case also has a built-in kickstand, which is a good touch, and the third video below shows how to take the case apart so that you'll see the rubber bumpers for shock absorption and furthermore an interior rubber sleeve for more protection. The Trident Kraken A.M.S case price is $49.95, a good price for such excellent protection, and it's colored blue, black, pink, red or green.
Simply click on the titles of any of these cases to be taken straight to the relevant Trident product page for more information or to order. Remember, we also have videos of all three below this story that will give you a really good all-round look at the cases. Are you impressed with any of these Samsung Galaxy S4 Trident cases? Why not let us know with your comments.