Top Solitaire free app for iOS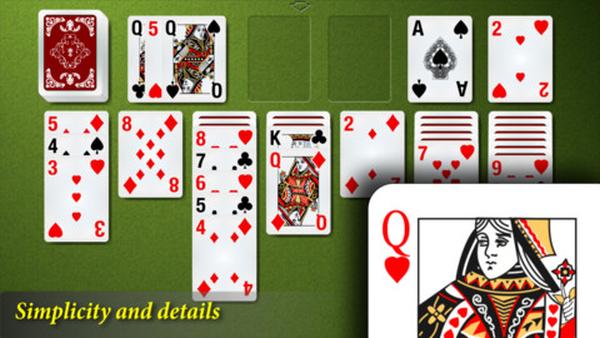 Mobile gaming has reached new levels in the last few years as smartphone owners can either enjoy big title releases, or download a large number of simple but free games that cover a huge range of genres. Today we have news of the recently released Top Solitaire app for iOS users that is another free game available from the App Store.
Top Solitaire was only released to the App Store yesterday and offers users a solitaire game with elegance and simplicity. There is even the option for players to customize the game with a number of options available.
The game does have a small app footprint though so it won't take users too long to discover all of its features, and builds on the gaming engine of the earlier McSolitaire title. Some of the options that are available to users includes being able to change the backgrounds, change the cards set, restart the same game, and much more.
There is the option of altering the animation speed as well as a choice of which scoring system is used, and users can find out when no more moves are possible or get the next move done for them. The developer PCV are currently working on other solitaire cards games that will be released in the coming weeks.
In the meantime Top Solitaire 1.0 can be found on the App Store as a free download and is available around the world for owners of the iPhone, iPad, and iPod Touch running iOS 5.1 or later. Check out the demo video we have embedded below.