Android apps containing crystal and sonic therapy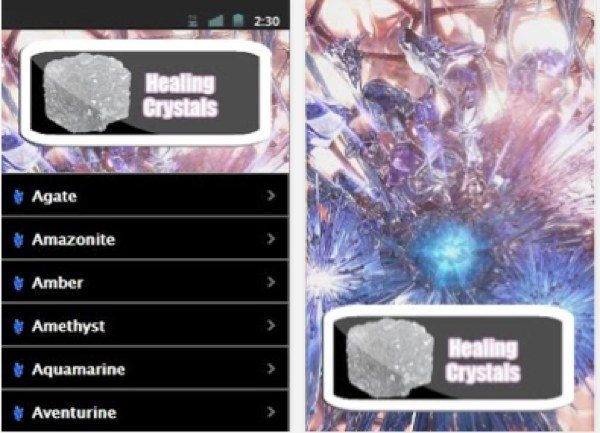 There are apps available for virtually everything you can think of these days and while some are entertaining, others can be really useful. It you're interested in fitness, health and healing then you may like to check out our selection of Android apps containing crystal and sonic therapy.
We've rounded up some of the apps available covering crystal and sonic healing. We'll give you some details of each app, and if you want to find out more or download them simply click on the title links to be taken straight to the relevant Google Play page.
The first app for your consideration is Self Healing by CSS Apps. This has received a high user rating and offers suggestions for relaxing and calming your mind. If you're feeling stressed, weak or ill then this app includes voice guided healing sessions for natural healing. It also features soothing sounds and uses methods, which the app claims are scientifically proven. These include crystals healing, mantra recitation, deep breathing, meditation, prayers and touch healing, and the app was updated in May with improved interface, session content, and crystal healing sessions. This is a free app compatible with devices running Android 2.1 or later.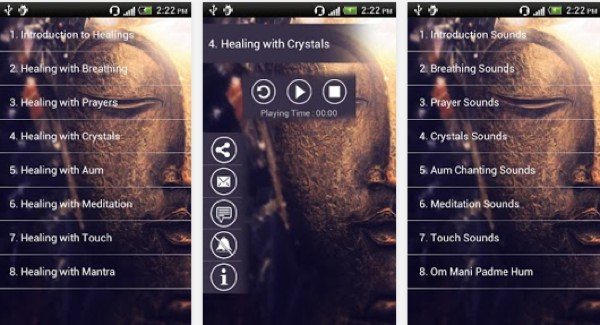 Next we have the Crystal Healing Guide app by Better Health. This is another free app and it's compatible with devices running Android 1.5 or later. As its title suggests, this app concentrates on crystal healing, which is described as "vibrational medicine." This kind of healing requires the application of gemstones or crystals and these can be carried or worn, or placed in a suitable location. The app will give you knowledge about choosing crystals for a specific purpose, which is vitally important with this kind of healing.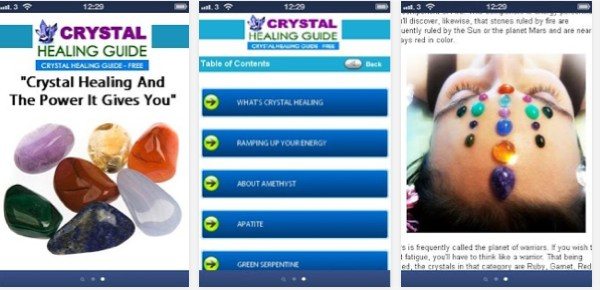 Another app that you might like to consider is the Ultimate Crystal Healing Guide by Takkataen App. This is a new free app compatible with devices running Android 1.6 or later. It teaches how to use crystals for healing and transforming the spirit, and how to discover the mystical healing power of crystals. The app has information about the benefits of crystal healing, the types of crystals, knowing the differences between minerals, and more.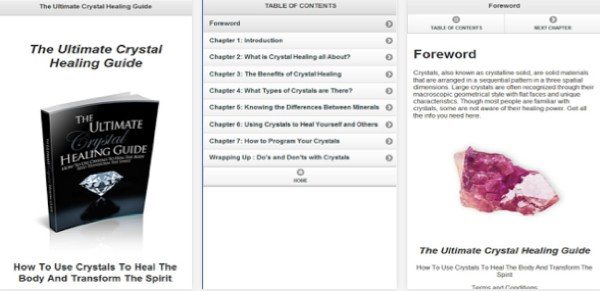 Our final app suggestion is Crystal Healing by Appalanche, which is priced at £1.23 /$1.99. This app is compatible with devices running Android 2.1 or later and it was created to educate about crystal healing. The app gives information about metaphysical properties, such as astrological signs, chakra and vibration number, as well as physical properties including color, location and rarity. You'll also find details about geological properties, such as crystal system, chemical composition, and stone family.
We hope that among this choice of apps covering crystal and sonic therapy, you find the right one for you. Will you be heading to Google Play to download any of these apps? Alternatively you may have another healing app that you would like to recommend to other readers. Send your comments to let us know.