Dermatology A-Z app for skin health information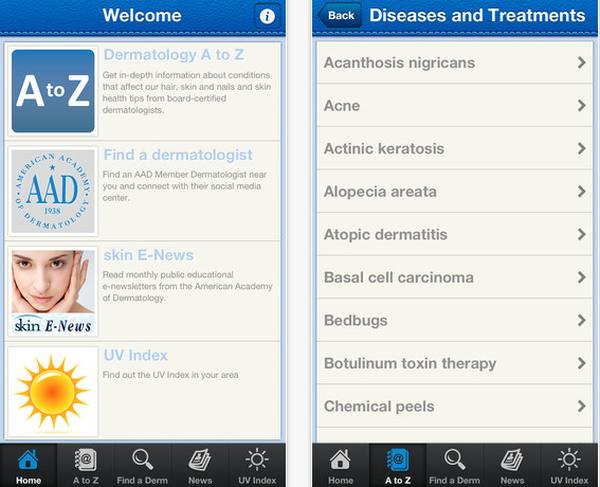 While we see lots of game apps released onto the various mobile platforms we often get to see others that can provide really useful information about a variety of topics. Today we have news of the Android and iPhone app called Dermatology A-Z, which is packed with information about skin health.
This recently released application will allow users to quickly find tips and information about caring for their skin, hair, and nails. The app comes from the American Academy of Dermatology that provides health and beauty tips along with information on diseases and treatments.
All of the apps content is reviewed and approved by board certified dermatologists, and includes a number of videos that cover a variety of topics that also includes information that kids can understand.
There is even a real time UV index included n the app that is based on the users location, or it is available by a search, and there are tools that will help you find a local dermatologist. Users will also get a monthly Skin E-News feed that will provide the latest news regarding skin care.
Dermatology A-Z will be ideal for any time of year but especially now as many regions are into the summer months where skin care is more important than ever. To download the free Dermatology A-Z app head over to Google Play for the Android version or the App Store for iOS.