Huawei Ascend P2 review, unboxing and samples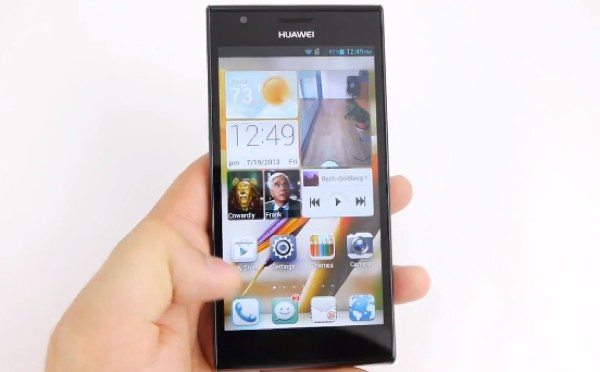 The Huawei Ascend P2 recently released in various regions and is an upper mid-range Android smartphone. It has some pretty decent specs and may be a phone you are considering purchasing. With that in mind we have several videos for you, a Huawei Ascend P2 review, unboxing and samples. This should help you get a good idea of what this handset has to offer.
Before we even begin telling you about the videos and review, we'll give you a few of the key specs for the Huawei Ascend P2. It's powered by a 1.5GHz quad-core processor, has a 4.7-inch IPS LCD display with resolution of 1280 x 720 and 312ppi, 1GB of RAM, and 16GB of internal storage (non-expandable). It also sports a 13-megapixel rear camera with 1080p video capture, 1.3-megapixel front-facing camera, 2420 mAh battery and LTE. It runs Android 4.1.2 Jelly Bean overlaid with Huawei's Emotion UI 1.5.
The first YouTube video that you can see below this story is an 11-minute review of the Ascend P2. This will give you a better look at the design and build of the phone as well as details of how it performs. It begins with a look at the design, and if you want a beautiful, sleek, slim handset, this could be the right phone for you. It's very light but although it's said to look great, the feel of the phone doesn't quite live up to its appearance.
The review goes on to look at the display, interface, processor, memory, connectivity, camera and much more. The display, slimness and lightness of the handset, and rich video file format support are all viewed positively, as well as the support for 150 Mbps LTE speeds. However, the 1080p video capture is regarded as only passable while some might find the power and volume buttons uncomfortable to operate because of the design. Possibly the main drawback though is the lack of storage expansion via micro SD.
We won't give away the overall rating for the Huawei Ascend P2, but if you check out the video you'll be able to see how it was judged. The second video below is an unboxing of the Ascend P2, which is fairly self-explanatory and will show you what's included with the phone. The final two videos are an indoor video sample taken with the P2 and also an outdoor video sample.
We hope you find the videos helpful and informative and certainly the review should give you plenty of information as well as some good close-up looks at the phone. We're always interested to hear the views of our readers and welcome your comments. Is the Huawei Ascend P2 a phone you may decide to purchase?