LG G2 video teaser, live streaming and event countdown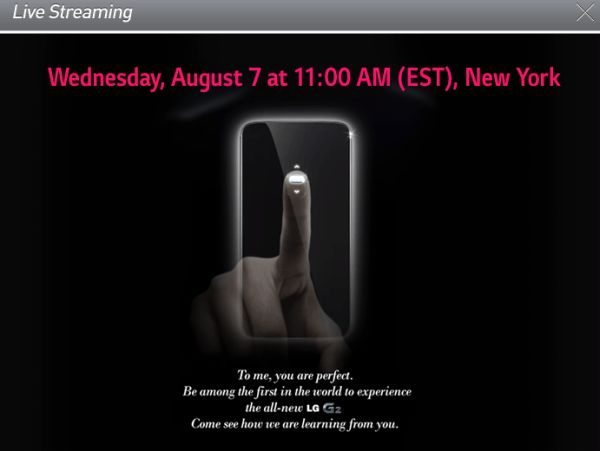 The LG G2 countdown has begun and all will be revealed in New York on August 7, we have added a new video released today that shows you everything about you inspires me.
Today LG are ramping up the hype of the G2 release with a new video, which teaches you about human qualities. The video discusses these qualities by mentioning we have 50,000 thoughts, 100 trillion cells, that we will meet 95,000 people in our lifetime, as well as meeting 1700 friends, have 3000 tears, 540,000 laughs and much more.
Maybe these figures above have something to do with the specifications of the LG G2, see if you can decipher them, maybe they are not but you never know.
The learning from you LG G2 video does not reveal much but it is a start of new beginnings for LG, if you visit the official LG G2 website you will see the countdown timer and they reveal that the event will be available via live streaming.
The video clearly talks about learning from you, so this surely means the LG G2 smartphone will learn as you use, pick up on things that you do throughout your day.
Recent rumours suggest the LG G2 will feature a 5.2-inch 1080p display, 2.3GHz Qualcomm Snapdragon 800 processor, Android 4.2.2 Jelly Bean, 2540 mAh battery and 2GB of RAM. This is where patients are a virtue and only August the 7th will reveal all.
What are you expecting from the LG G2 device?