The need for iPhone 3G protection with a VPN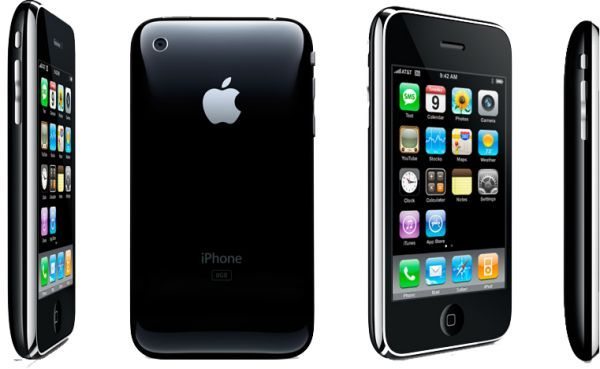 Using your iPhone in a public area increases the threat of your device being infiltrated with virus and malware. Also, it acts as an open gate for hackers who can easily scan the public network that you're using and steal your emails, credit card numbers and other sensitive information. So, why worry when you can secure your data over any Internet connection by using VyprVPN for your iPhone 3G.
We have has so many readers asking about protection for their iPhone 3G, other phones were mentioned but the iPhone 3G popped up more than the others. So we want to look into the way VyprVpn works.
How does a VyprVpn work?
It acts as an extra layer, which insulates your sensitive data. Wherever you go, whenever you go, it always keeps your network anonymous while you freely surf the Internet without any threat. Basically, it creates an encrypted end-to-end tunnel. The chance of hackers successfully decoding it is less. Hence, you and your private data are protected. Imagine while browsing through the Internet you suddenly notice how someone else has been making huge financial transactions using your credit card details! Doesn't sound so pleasant, now does it?
But, don't you worry – VyprVPN is here to save the day!
VyprVPN on Demand Features
Why is VyprVPN so special? It works efficiently and delivers top-notch service. Whenever you connect your iPhone to Internet, VyprVPN is automatically connected to the network. You wouldn't need to go the settings and turn it on or off every time you connect to a network. It's easy and works swiftly. You won't even feel any difference in using your device with the service on. Other than the encrypting the web browser, VyprVPN also encrypts the iOS including the applications and the emails. This is what you call strict protocol that VyprVPN is ready to give it you with no strings attached.
But there's more; have you always been curious to why other countries restrict access to users out of their location boundaries? Well, not anymore. No geographical restriction can stop you from watching videos or accessing any website anymore. You can choose any VyprVPN server you like in Asia, Europe and North America.
You can also auto-select any VyprVPN server closest to your location. You won't have to search and look for reception, if there is a server; it will find you before you try to find it. What could be better?
The major role of VyprVPN is to secure your iPhone 3G in an unsecured network, and it does that with ease.
Why Use VyprVPN on Demand on Your iPhone 3G?
Data theft continues to threaten your iPhone 3G on unsecured wireless networks. A VPN service allows you to experience an open and secure network. VyprVPN on Demand enables you to connect to any VyprVPN server with their services set around the globe, places like; North America, Asia and Europe too. In addition, you can get around any firewall and content on your iPhone with VyprVPN and fool them into thinking that you're accessing their website from their local servers. Get VyptVPN for your iPhone today and enjoy complete freedom. It can also be used for iPads and other mobile devices.
Phones Review would like to thank Uzma Parveen for their insight to the Top VPN for Internet users.