Ubuntu Edge smartphone becomes PC and more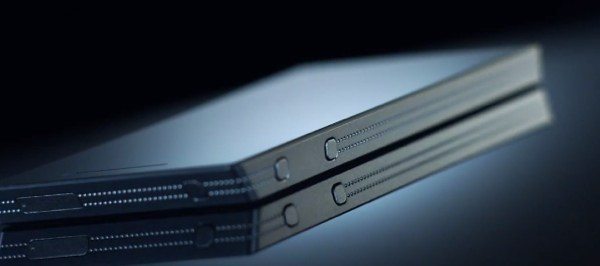 Many of you will have heard of the Ubuntu operating system, and we have previously informed readers that smartphones running Ubuntu could release as early as October this year. Now we want to bring you some information about the Ubuntu Edge smartphone that can become a PC.
The Ubuntu Edge is described as "the next generation of personal computing," said to be a phone and desktop PC in one device. The phone is currently the subject of an Indiegogo funding campaign, and the Edge is aimed at providing a high-technology low-volume platform, crowdfunded by mobile computing professionals and tech enthusiasts.
The prototype design looks promising, and mobile innovation is at the heart of this project. Once connected to a monitor the Ubuntu Edge will become your Ubuntu PC using a fully integrated desktop OS with shared file access. This should mean a seamless transition from phone to PC and the Edge is at the forefront of this new technology.
The Ubuntu Edge is made from textured amorphous metal, with a 4.5-inch display featuring pure sapphire crystal that is much tougher than glass. It will obviously need to have the raw power of a PC for this function, so it will include a multi-core processor, a minimum of 4GB of RAM, and 128GB of storage. It will also use a battery that uses silicon-anode technology and have a dual-LTE chip.
As far as software goes the Ubuntu Edge will dual-boot Ubuntu phone and Android operating systems. There will be no need for a home button because of the way the user interface works. Dimensions are 64mm x 9mm x 124mm although this is subject to change, and the Edge will also have an 8-megapixel low-light rear camera and a 2-megapixel front-facing camera.
The funding target is a whopping $32,000,000 and so far $3,327,496 of that has been raised, with 30 days of funding left until the deadline. You can view a video below this story that introduces the Ubuntu Edge, and you can also find out more at Indiegogo here. You may also be interested in a Ubuntu concept phone dubbed the Ubuntu Eon here.
We're interested to hear your thoughts on the Ubuntu Edge smartphone so do send us your comments. Maybe you like the idea so much you will become a backer yourself?