iPad mount by MagBak sticks to everything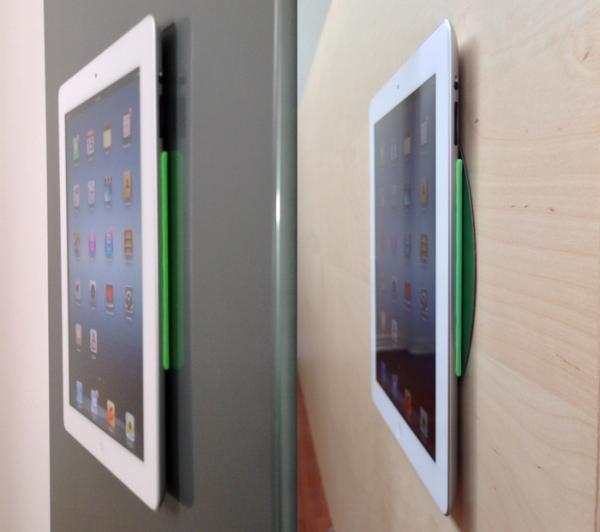 The team here on Phones Review like to bring our readers news about new and innovative ideas that can accompany many different mobile devices, and today we have an iPad mount by MagBak that is promised to stick to everything.
MagBak is promised to be the world's thinnest mount for the Apple iPad and will allow users to mount their device to most metal surfaces without adding much bulk or thickness. The product is another gadget idea that is on the Kickstarter project and at the time of writing has raised $7,396 of a goal of $15,000 with still another 44 days to go.
If you get in early you can get one MagBak with the metal O ring for $24 or normally $34, and the product consists of a pair of rubbery magnetized pads that attach to the back of the iPad. The magnets in the product are strong enough to stick an iPad to a refrigerator door but their makeup will also stop the iPad from sliding about on a slippery surface.
It will also work with the Smart Cover holding it open when you are using the device, and it will be available in six different colours that will match the Apple Smart Cover range. The MagBak also works with the Smarter Stand that was also a Kickstarter project from last year.
If all goes well in terms of backing the MagBak should start shipping in September and for more information check out the demo video we have embedded below or hit the link above.