Nokia Lumia 1020 review and sample videos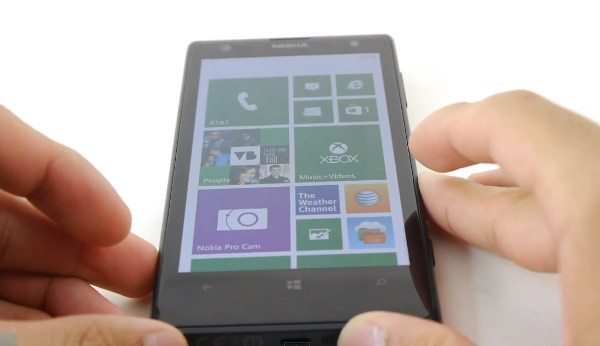 The Nokia Lumia 1020 is likely to attract plenty of buyers, especially among those who enjoy using their smartphone for photography. The highlight of his Windows Phone handset is definitely the camera set-up, with the 41-megapixel rear camera offering plenty to get excited about. Today we have a Nokia Lumia 1020 review to share with you along with some video samples that shows the capabilities of this phone.
We previously showed readers some other videos for the Lumia 1020 including a demo, observations about the camera and features, and also a video of the camera grip accessory, so if you want to check out more then you will find those here. On to today's videos though and we'll start with a 20-minute review of the Lumia 1020 that will give you an excellent look at the handset and what it has to offer.
The review begins with details of the design and a tour around the handset before moving on to look at the display, interface and functionality, messaging, specs such as the processor, connectivity and more. As the Lumia 1020 is essentially a cameraphone there's also a comprehensive look at the camera set-up, apps, image quality and video quality. If you enjoy photography then the Lumia 1020 should certainly be a top choice for your next smartphone.
The video reviewer describes the photo and video quality as "unparalleled," and the abundance of manual controls and solid construction of the phone are also viewed positively. Negative points were viewed as the price, underwhelming specs (apart from the camera), and a weak battery life. Overall, the Nokia Lumia 1020 gets a good rating, but check out the video to see the final score for yourself.
The other videos that you can see below are sample videos taken with the Lumia 1020, including a standard sample, two showing videos taken at 24 fps and finally a night-time video. Ultimately we'd say that if the camera experience of a phone is an important factor to you, then the Lumia 1020 would be hard to beat. You may also want to see a specs comparison of the Lumia 1020 vs Galaxy S4 and HTC One.
We'd really like to hear your views on the Nokia Lumia 1020. Are you impressed with the camera capabilities of this Windows Phone handset? Will you be purchasing the Lumia 1020? Send us your comments about this smartphone.