Motorola DROID Mini, Ultra, and MAXX hands-on videos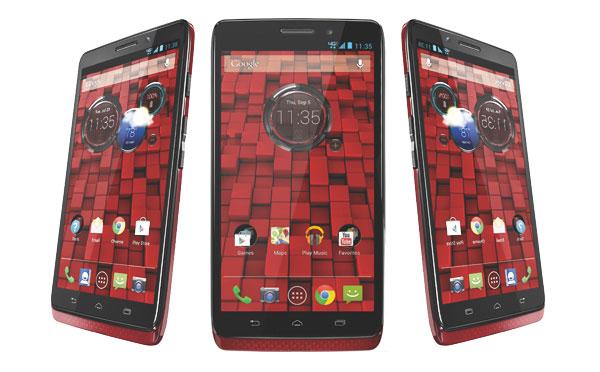 Yesterday Verizon Wireless and Motorola officially revealed three new Droid handsets with pre-orders beginning straight away with a release due towards the end of next month, and today we have some hands on videos of the Motorola Droid Mini, Ultra, and Droid MAXX.
The three new smartphones were officially unveiled yesterday and we have already seen accessories appearing for the devices before the handsets are released. In the meantime though we have some hands on videos with the first one featuring the Droid Mini.
This is the entry level model and is priced at $99.99 with a new two year contract and has a similar design to the Droid RAZR M that was seen last year. It features a 4.3-inch edge to edge display at a HD resolution of 720 x 1280 and a pixel density of 342ppi.
Obviously the handset is more compact and easier to hold in the hand and features a dual core 1.7GHz processor with 2GB of RAM running the Android 4.2.2 Jelly Bean OS. The next video is looking at the Motorola Droid MAXX with its massive 3,500 mAh battery that promises up to 48 hours of life.
This features a 5-inch HD display while many would have hoped for a 1080p screen that has the dual core 1.7GHz Motorola X8 Mobile Computing System with 2GB of RAM with Android 4.2.2 on board. There is also a 10-megapixel rear facing camera with this costing Verizon Wireless customers $299.99.
Up next is a video looking at the stylishly slim Motorola Droid Ultra that only measures 7.18mm thick that also uses the same display as the Droid MAXX. This also has the same internals as the MAXX but there are some new Touchless controls running on the handset.
This beast is priced at $199.99 with a new two year contract and the final video features all three handsets.
Are you going to consider of these new Droids?