Teenage Mutant Ninja Turtles games for iPhone, iPad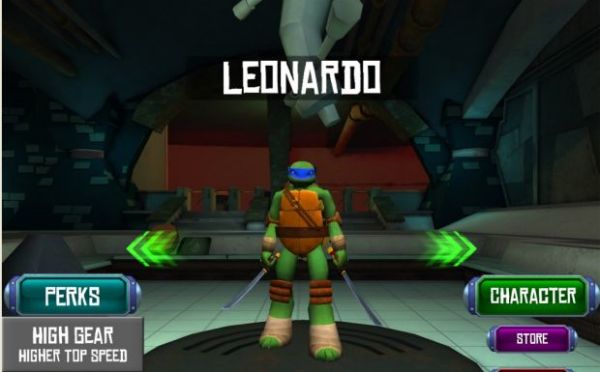 The Teenage Mutant Ninja Turtles Rooftop Run games for iPhone and iPad by Nickelodeon seems to very popular indeed, customer ratings for this game is impressive. It is now time for you the gamer to play as Raph, Mikey, Leo and Donnie in this stunning combat runner.
This platform game allows the gamer to run around rooftops in New York to fight all the evil enemies, the object of the action packed game is to run, jump and fight to succeeding beating the bad guys.
Teenage Mutant Ninja Turtles Rooftop Run is an addictive game, which we have played a little but decided to put down, as we need to work. You as the gamer other than fighting enemies will have to collect special orbs that will unlock gear, exclusive weapons and boosts, which will help you keep ahead in the game and the Kraang ship.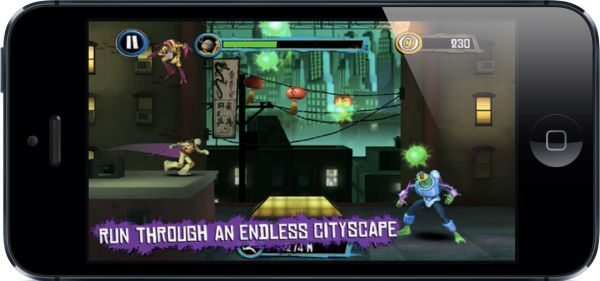 The controls based on one-touch allows the player to put together special shell shocking battles and ninja moves, get the pizzas in players because this will be epic. Main features include hordes of enemies, which include Kraang, Foot Clan and Dimension X, it also features exclusive Stealth and Cyber gear, a cool feature called Turtle Time is our favorite because it allows the gamer to use slow-motion combat sequences when fighting.
You can also upgrade with boosts like Turtle Saver and Laserbot, as well as getting new gadgets and weapons, you can also unlock and play as canine foe Dog Pound. This is a great game and will keep you busy for house.
The Turtle Ninja's game is $3.99 and can be installed via the App Store, we do not like to add videos for you to watch that are old, but we though we would share this one as it gives you an insight to the Teenage Mutant Ninja Turtles Rooftop Run on the iPhone.
Have you played Teenage Mutant Ninja Turtles Rooftop Run yet?