Google Play Games app live for Android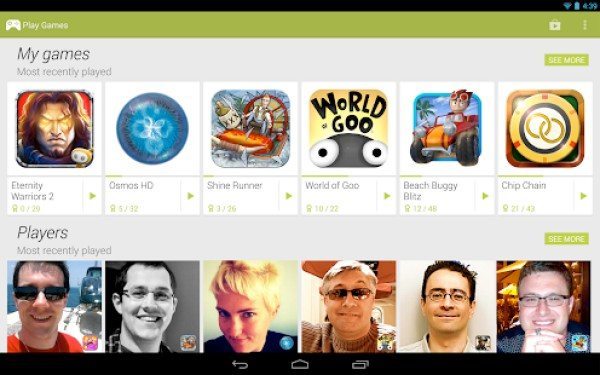 With the popularity of Android growing with each day, it's obvious that the apps on Google Play will increase as well, and so there will be times when you struggle to find just what you are looking for. However, help is at hand with the new Google Play Games app, which makes life much easier to find new games, as well as track your progress, such as achievements and scores.
The new app, specifically designed for Google Play Games for Android was released today and amongst those features mentioned earlier will also allow you to play with friends who are in other parts of the world. If there was ever a way to bring Android gamers together, then this app would have to be it.
Some of the main Google Play Games app features are as follows: ability to find some great games that would have gone unnoticed, play with your friends, join multiplayer games, compare scores and also track your achievements.
This app was first announced back at Google I/O, and so you can understand why Android gamers will see this as a big deal, because it is a much-needed improvement to Android gaming. However, because it's a new app there are bound to be a few bugs, along with some missing features.
As yet there have been no reports of Google Play Games bugs or problems, but it's still early days and so we should hear about any negative reviews over the next day or two.
Because this app is in its infancy it will take developers some time to start using this in their apps, but once they get onboard the app can only get better.
More details on this app can be found on the Google Play Store.