Battle Dragons app shows off Nexus 7 2 graphics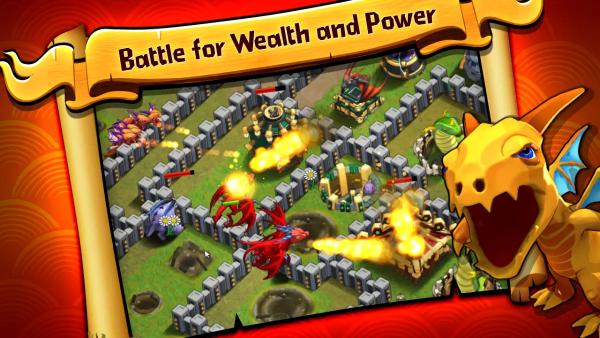 This year we have seen the growth in mobile devices that feature a Full HD display which enhances a users experience while playing games or watching movies. The Android world was treated to a new tablet device yesterday and the Battle Dragons app shows off the Nexus 7 2 graphics.
When Google showcased the New Nexus 7 yesterday a lot was made about the devices new Full HD display, which has the highest pixel density currently available on a tablet. Now to celebrate the launch of the Nexus 7 2 Battle Dragons has been made available worldwide on the Google Play Store.
The game sees players taking command of an army of powerful dragons, but to succeed you will need to fortify your bases, collect resources, and also form alliances with other players to build a tribe.
If you are successful you will advance from a small tribe to become the leader of the Dragon Nations. Battle Dragons takes advantage of the new Google Play game services so users can boast online about their achievements.
Users can work on their defensive and offensive strategies using the Spar mode, where they can even deploy their troops against their own base. This will help them learn what units are best against each other so not to lose any dragons or emplacements. The game will eventually be released on the iOS platform and the game is free to download and play.
Head over to Google Play for more information or to download and check out the demo video we have embedded below.