Nexus 4, 7 Android 4.3 update confusion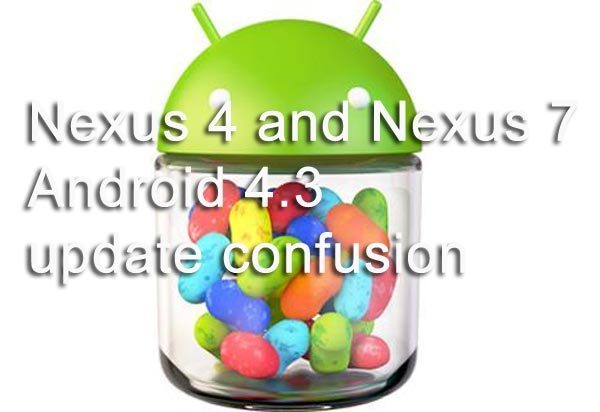 There seems to be a little confusion over the Nexus 4 and Nexus 7 Android 4.3 Jelly Bean update. Only yesterday we confirmed that the latest software was rolling out to Nexus devices, but it seems like some consumers and technology blogs are getting confused with what a roll out means.
Taking a quick look at Facebook and Google Plus, you can see a number of blog posts from well-known Android news websites reporting the Android 4.3 OTA update is already available for Wi-Fi Nexus 7 and Nexus 4. This has been met with a few confused comments and some people claiming certain blogs are losing credibility making force claims.
It is true there's a number of ways to download the Nexus 4 and Nexus 7 Android 4.3 update directly, but it is the over-the-air updates some people are getting confused about. One of our readers stated, "Just tried for both my Nexus 4 and Nexus 7 WiFi, nothing". Another added when some people claimed it's live, "lots of Android forums keep stating it is live OTA, they are losing credibility".
The feedback we have received from Phones Review readers is clear, and the Android 4.3 update is not available OTA on the Nexus 4 and WiFi Nexus 7 at the time of writing. If this has changed since the time of publish, please let us know in the comments.
Do you own the Nexus 4 or 7, and if so is the Android 4.3 update live for you OTA?