4 Scenes 1 Film iPhone app, fun free movie quiz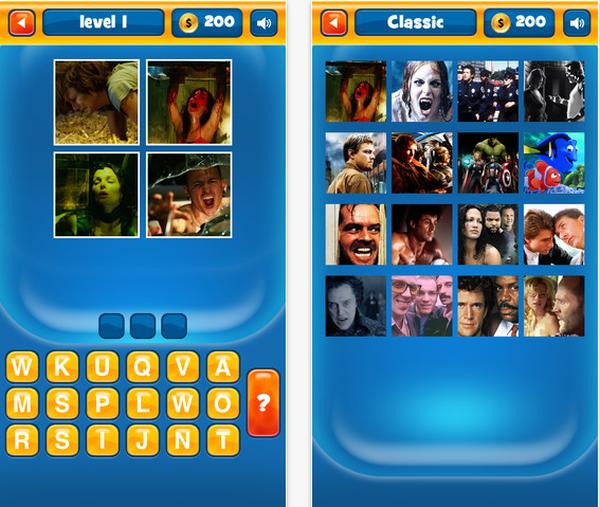 Mobile apps provide a variety of offerings that can make our life's easier in certain ways, but there are also lots of free games that can help pass the time in an entertaining way. We now have some information on the 4 Scenes 1 Film iPhone app, which is a fun free movie quiz.
This free iOS application promises users hours of fun and has been designed with movie lovers in mind, especially those that like to think they are good a remembering different movie titles. The app will display 4 different scenes from a movie and then it's up to the players to guess what the movie was called.
There are a number of different categories to choose from ranging from action all the way through to kids movies with horror and comedies in between. To make the quiz even more interesting the app has features such as hints during the game, which can help you if you really do get stuck on a question.
Another great feature is the ability to share the screen via Facebook or Twitter so you can ask your friends for help so you can progress onto the next movie. It contains hundreds of the hottest movies that include classics, and a simple design and layout make the app perfect for experts and beginners.
4 Scenes 1 Film-Movie Quiz is available worldwide free on the App Store for owners of the iPhone, iPad, and iPod Touch running iOS 6.0 or later.