iPad mini to follow Nexus 7 for second generation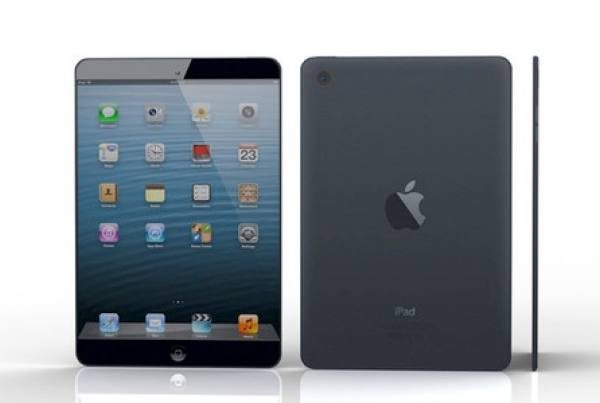 We know that when it comes to using the term iPad mini 2 and Nexus 7 2 it was done for simplicity, but in the real world it will most likely not be the case for Apple's second generation iPad mini when it possibly hits a release date towards the end of this year. We have seen the new Nexus 7 launch without the complicated second generation or Nexus 7 2 naming, and in our opinion this was a wise move to keep things simple for consumers.
The iPad mini 2, as we like to call it, will come simply with the "New iPad mini" naming and this has been shown by changes Apple has been making over the last year. You only need to look at the iPad with Retina, which in reality was the iPad 4 and Apple's desire to simply call their tablet new iPad. In our opinion, you will see the second generation reference at the checkout but not before when the new tablet releases later this year.
iPad mini 2 vs. Nexus 7 2 specs — We already knew that ASUS and Google were going to up the ante when it comes to taking on the iPad with their new Nexus 7 second-generation, but will it be enough to outdo the upcoming iPad mini second-generation? We know that there have been improvements to the display, improved performance from a newer processor, slightly different design, the addition of a camera to the rear and finally, the new Android 4.3 Jelly Bean.
The iPad mini 2 features will need to be a decent step up from the current model, and so a Retina display is essential, although we still wonder how they will get around the white elephant in the room, which we all know is the issue with battery consumption?
To make things run more smoothly and to better compete with rival 7-inch tablets, such as the new Nexus 7, then Apple really needs to make use of the A6X, the same one used in the iPad 4, and do away with the processor used in the current iPad mini, which as we know came from the older iPad 2.
The iPad mini currently has a 5-megapixel camera, just like the new nexus 7, but we have heard several rumors stating that the iPad mini 2 camera could be an 8-megapixel, but you have to ask yourself if you need such a camera on a tablet?
What new features would you like to see on the iPad mini 2, and how do you think Apple's newer smaller tablet will compare to the new Nexus 7?