8 apps to keep students healthy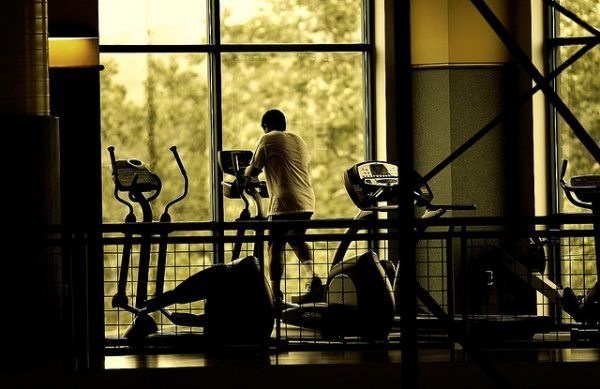 To be on top form for those hours of revision and essay writing you need to stay healthy. So below you will get to see 8 great apps to keep students healthy. There are a million and one things to think about when you're a student. Do I have enough money to make it to the weekend? Do I have enough money to go out before the weekend? Do I have enough time to write those three essays before the weekend…?
But one thing that might not be so high on the priority list is health. But there are some great, cheap ways of keeping fit, eating well and generally turning yourself into some kind of health machine: apps. Here are eight great ones that will not only help you with healthy things, but also don't involve any paper whatsoever. Saving the environment bonus!
(Apps are available both for Apple and Android, unless specifically stated otherwise.)
Nap Time
Students get bad press for a lot of things — their sleeping ability being one of them. But sleep is actually very important if you want to keep your brain ticking along nicely. Sleep As Android (Android only) and Sleep Time are two great, free apps that will track your sleeping patterns and help you wake up for optimum restfulness.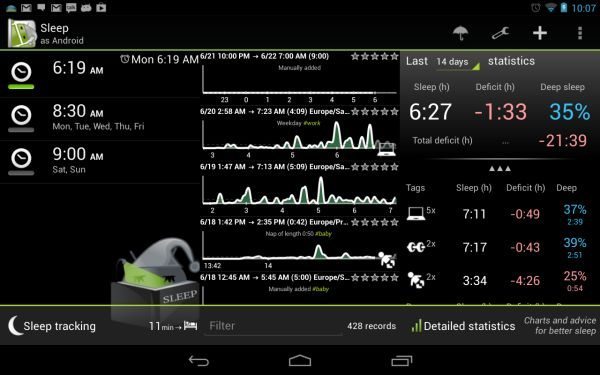 Simply place your phone in your bed somewhere (if it isn't in there already) and let the app do the rest by sensing your movements and waking you up when you're good and ready to be woken up. No more hitting the snooze button after your three-hour impromptu nap.
Down It Fresher
It's all too easy to binge drink on nights out — no one wants to be the sober one in the middle of a club. But we never really think about the effects of alcohol, apart from the day after when you're under the duvet with all the lights off, vowing never to drink a bottle of vodka while pre-drinking again. This soon wears off.
But you don't have to go overboard to have a brilliant time — AlcoDroid (Android only) and the Change4Life Drinks Tracker are two great examples of apps, which track your drink consumption (for free). If you have to input all the drinks you've had, and can easily read about what they're doing to your body, it might make you think twice when about to order your seventh Jägerbomb of the night.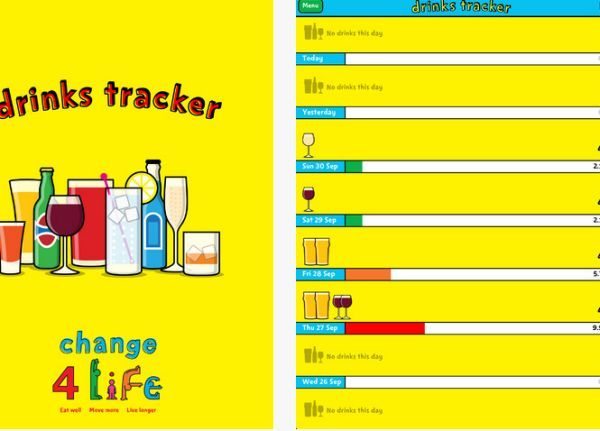 Nomming
Food is a biggie when it comes to health. Why do they make all the cheap and bad for us food taste so yummy? Not to say that healthy food isn't tasty: vegetables can satisfy cravings we didn't even know we could get. But one thing that is a bit daunting is how to combine these healthy foods into tasty treats.
Well, there's an app for that. Another one from Change4Life, their free Healthier Recipes app comes with calorie counted recipes and a meal mixer if you're short of inspiration when looking through your cupboards.
Or, if you want something a bit stricter for those troublesome diets, motivation is at hand in the shape of My Fitness Pal. It's a totally free app that tracks your meals and helps you count the calories.
Do You Even Lift?
Exercise is the best and easiest way to keep healthy and stay in shape. I say easy. I mean difficult, expensive and demoralising. The gym is a good place to start and loads of students do use it, but what about those who have never entered a gym in their life and aren't about to put themselves through it while studying for finals?
How about taking up running? How about we stick something scary behind you to make you run for your life? Zombies, Run! Is a couch to 5km app, which will help you in any zombie apocalypse, and it's always good to be prepared for these things. At £1.49, Zombies, Run! Is a little bit more expensive than free, but way cheaper than a gym membership. And you'd have to bring your own zombies to the gym, anyway.
If running isn't your thing, why not try your hand at yoga? No running shoes to invest in, you can do it in the privacy of your own room, and it's great for relaxing. There are loads of yoga apps out there, but a good free one for beginners is Simply Yoga, which has lots of poses and video demonstrations to help you with the tricky ones if you're ready for them. You can always yell for help if your leg gets stuck behind your ear, but prepare for ridicule from your housemates.
One Stop Health Shop
Even though apps are great and can help you immensely, it is always worth consulting your local doctor. If you're on the lookout for some more health advice, there's always plenty online, and one great resource for students is Dr. Fox's student health website. It's the ultimate guide in keeping yourself working right, including info on Uni health centres, a brilliant blog and loads of useful lifestyle info, which will complement any apps for health perfectly.
So from calories to carbs, from sleeping to sweating, these apps are a great place to start in the quest to keep yourself healthy, smash up exams and beat fresher's flu.

Have you had health success with any other great apps? Share in the comments.
Image by Dr. Abdullah Naser Phones Review would like to say a big thank you to Jenny Duck for her insight to some of the best apps for students and health.