iPad 5 with slimmer bezel mini design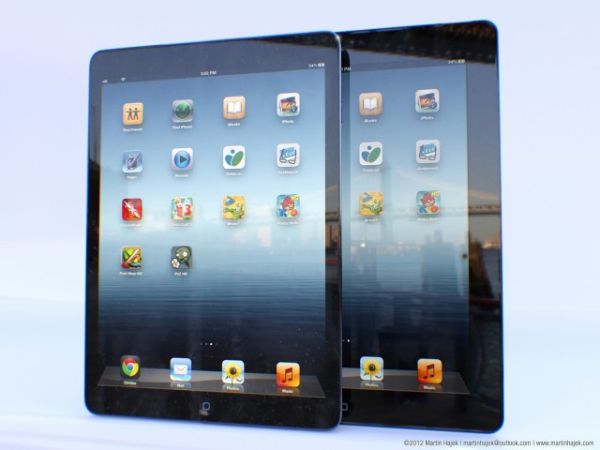 It is very hard to say when the next iPad and mini 2 will release and no one knows for sure what specs and design Apple will include, but what we can show you is a new iPad 5 concept that shows of the slimmer bezel mini design.
Below we have some great photos of the iPad 5 concept side-by-side with the current iPad 4, yes we have heard many rumors online suggesting Apple will use the mini-like design on the next Apple tablet but we can only go on ideas on what it will look like.

Designer and artist Martin Hajek has created a stunning mockup of what the iPad 5 could look like, and to be fair Apple should use this as a stepping-stone because it looks great.
The iPad 5 in these pictures shown here shows of a smaller frame and the slimmer bezel mini design, the iPad is without a doubt a very good tablet device but we can be fair in saying Apple has not majorly changed the design over the years. It was the new iPad mini that set new standards and this could be forwarded to the iPad 5.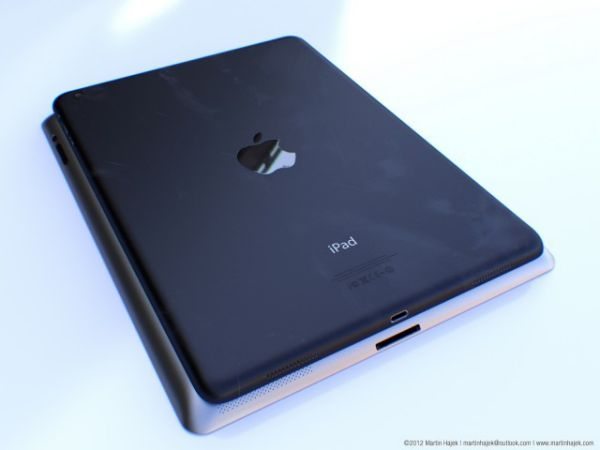 A new iPad 5 that looks like the iPad mini but on a larger scale would be very nice in Apples portfolio, slimmer, lighter and next to no bezels on the sides would be a great addition. You will notice the edges are more rounded and the black mini color looks fantastic.
We can all sit here and ponder on concepts rolling in, but it gives you an idea of what designs could possibly be used for the iPad 5. We cannot wait for official information on iPad 5 design, release dates etc, we do have a sneaky feeling this may not happen this year.
What iPad design and features would you like to see?