JCB Toughphone Sitemaster Hands-on Review: Does what's expected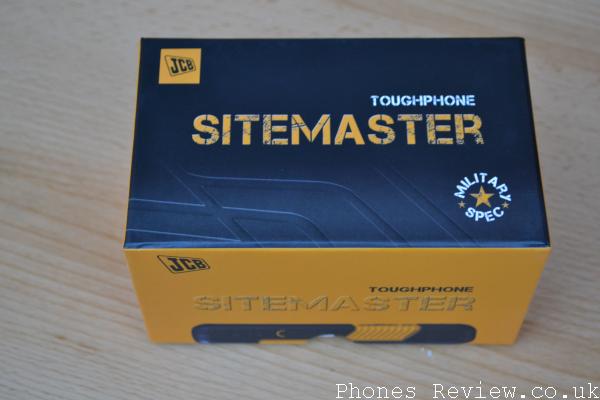 In the last few months we have been seeing smartphone manufacturers launching devices that have a bit more toughness to them, but these are still expensive and for some users may not be tough enough. Today we have the JCB Toughphone Sitemaster TP802 in a Hands-on review with the device offering great toughness and doing what's expected from this type of handset.
We were lucky enough to be sent the JCB Toughphone by the guys over at MobileFun who not only sell handsets and tablets, but lots of different accessories to accompany them. The handset is well packaged and comes with a mains charger that has adapters for the UK, EU, and US along with a USB cable and a headset with built in volume controls.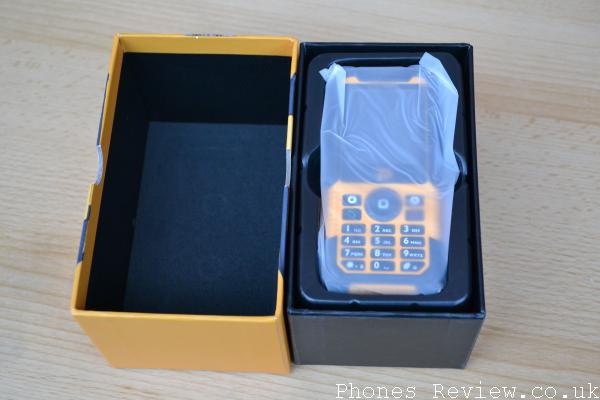 There isn't any thick manual with the handset just a quick start guide in a number of languages showing users what all the buttons do and how to install the SIM card and battery. The 1,300 mAh battery also forms part of the back of the handset and once installed will need the turning of two plastic screws to remove.
Despite the handsets bulk the device feels pretty light in the hand with it actually weighing 130grams, and the overall dimensions come in at 115mm x 53mm x 23 mm. The handset will take you back to the days of using a Nokia feature phone with its physical numbered keypad and 2-inch TFT colour screen.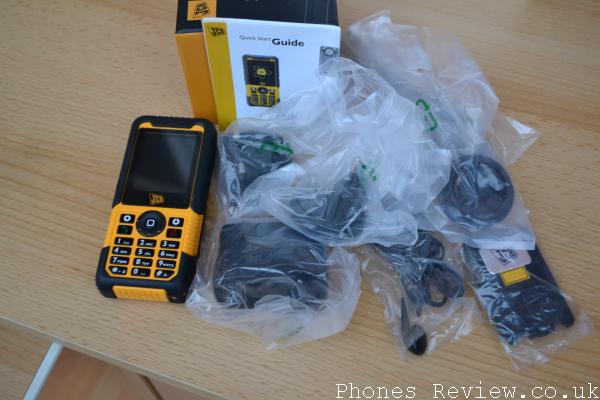 In the middle of this is a navigation key that also lights up which will be ideal for when using the device in poor visibility. The battery life on the handset is promised to be up to 270 minutes of talk time or 450 hours of standby, and for the time I used the device the battery indicator didn't shift at all.
The handset has obviously been designed to survive a more punishing lifestyle and has an IP rating of 54 so it is dust, shock, and waterproof so won't have any issues when being used in all weathers and can also survive being dropped onto concrete from a height of 1.65 metres.
You won't have any trouble hearing the handset as ring tones and notifications are extremely loud from the dual rear facing speakers, which will be ideal for construction workers or farmers. On the edges of the device are buttons for the volume controls while on the other side are dedicated buttons for the laser pointer and torch, which will prove useful for the people that this handset is designed for.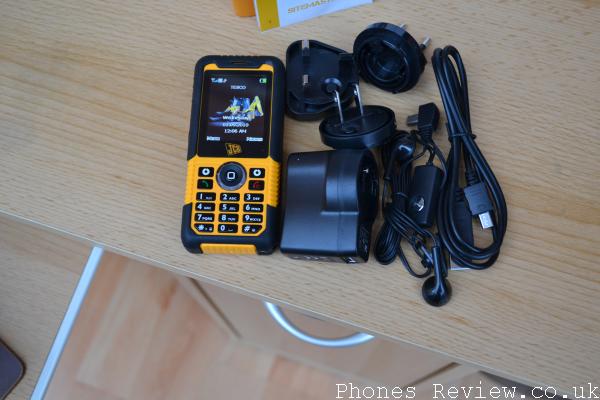 The handset has a menu system that does remind you slightly of the Nokia Symbian OS, and is pretty straight forward to navigate and use. This device will also be ideal for the older generation that want a tougher handset but don't need all the bells and whistles of a smartphone.
Don't expect to find a camera as there isn't one but you do get an FM radio, two games, unit converter, currency converter, calculator, world clock, calendar, Bluetooth, and more. It can play video as well as read eBooks but it is doubtful those that purchase a handset like this would need such features.
The buttons on the device are nice to use and it would also be possible to navigate them with gloved hands, and the device also has the option of using a microSD card. Call quality was good with the earpiece providing clear sound and for a device that costs only £99.95 SIM free from MobileFun it's hard to find many faults with the device.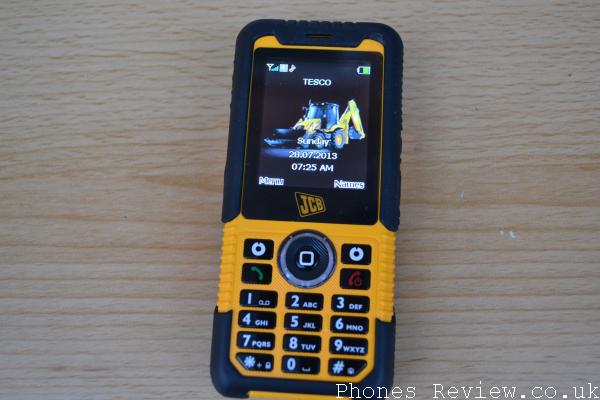 One thing I did notice though is the two plastic securing screws for the battery seem a little weak and are difficult to turn without a flat head screw driver, and using this did cause a little damage to them. This shouldn't prove to be a problem really though as long as you don't keep taking the battery off.
In conclusion the handset is ideal for the users that it is designed for and if you only want a feature phone with the added bonus of being a little tougher it will be perfect, as the handset is also pressure tested to one ton so it won't break if you forget it's in your back pocket when you sit down.
Use the links above if you want to purchase the JCB Toughphone Sitemaster TP802 mobile phone.