HTC One Glamour Red getting USA release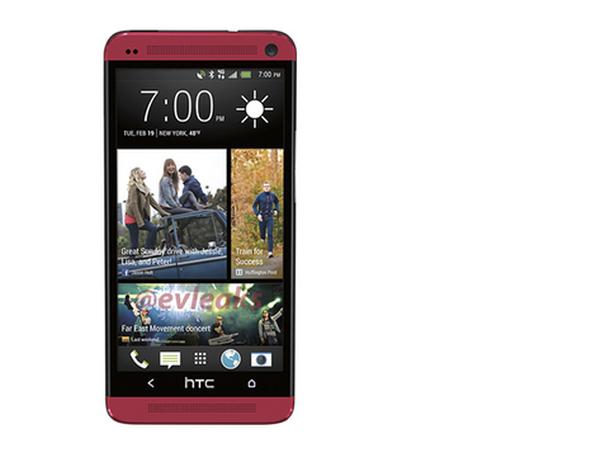 The HTC One was released to the world in two colour options which was either black or silver, but just like any other smartphone after it has been available for a few months manufacturers often add to this. Now we can tell you that the HTC One Glamour Red looks set to get a release in the USA.
Earlier this month the Glamour Red option for the HTC One was released exclusively in the UK via retailer Phones 4u, but now serial smartphone leakers @evleaks has tweeted the image that you can see on this page with the suggestion the device is heading to US carrier Sprint.
The image looks similar to both the versions that are already available except the colour and there is also the same 4G indicator and signal strength indicator in the status bar, but one thing that is different from previous press renders of the device is the time.
This one is showing the time at 7.00 pm while most other press images had the time down at 10:08 am, and this is not the first time we have heard of a possibility that the red HTC One was heading Sprint's way.
At the beginning of this month there was a leaked internal Sprint memo that included the red version of the HTC One, and it suggested that it would release on August 16th. @evleaks have an excellent track record when it comes to mobile technology leaks and this news comes as customers of rival carrier Verizon Wireless are still waiting for the handset to become available in any colour let alone the red version.
The carrier has stated the device will be available in the summer but hasn't so far given a specific release date for the handset.
Do you prefer the red version of the HTC One?