iPhone 5S, 6 fingerprint unlock in iOS 7 beta 4 code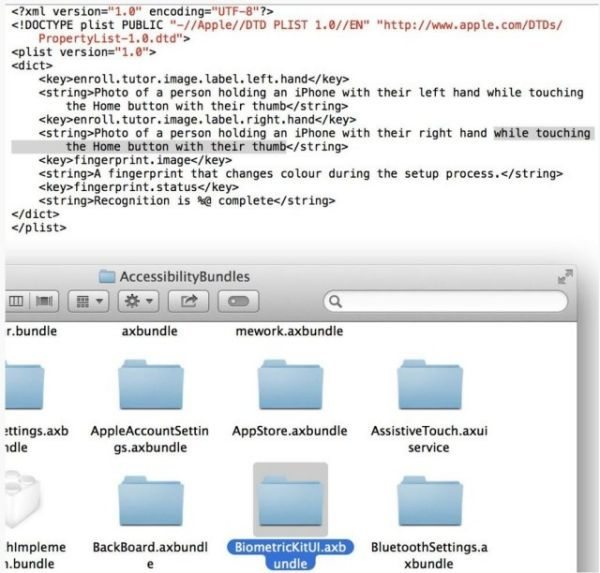 iOS 7 beta 4 went live yesterday and within the code a reference was found stating the next iPhone could have a fingerprint sensor under the Home button to unlock the device. It could be possible to see this new feature on the iPhone 5S or indeed the 2014 iPhone 6, our guess is as good as yours.
The strings were found in a iOS 7 beta 4 folder called BiometricKitUI.axbundle, if you look at the photo below courtesy of Hamza Sood via Twitter you will see it says "photo of a person holding an iPhone with their right hand while touching the Home button with their thumb", it also says that when the setup process is being undertaken the fingerprint changes colour.
This could all be speculation, but Hamza Sood had found things before in iOS settings that were correct, so he sort of has a good track record, but as usual we sit here thinking of these findings and until Apple announces this new feature for the iPhone we will stay sitting on the fence.
We have been talking about fingerprint sensors on a new iPhone for a while now, and even though not new technology it will be refreshing to see something like this on a new Apple smartphone.
What we would like to see with this new feature is the ability to fill passwords using fingerprint technology, it could do a multitude of things like unlock the phone, your finger will be the password, how about purchasing movies and apps with your fingerprint?
What other ideas can you come up with that would welcome a fingerprint sensor on the iPhone 5S or 6?