BBM for Android, iOS beta tests, imminent release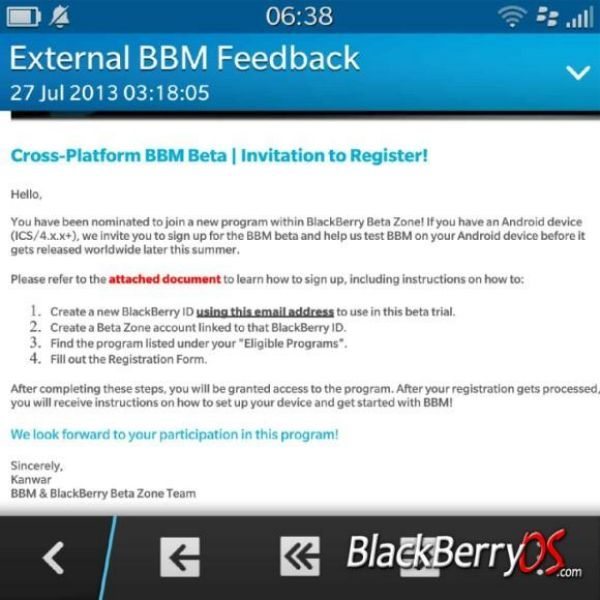 BBM for Android and iOS betas have been released, so it is safe to say that BlackBerry is all set to release the cross-platform messaging service soon.
The cross-platform version of BBM is getting close for public consumption because today a few lucky users are getting to grips thanks to betas being sent out to them. Invitations were sent out to Android and iOS users, which BlackBerry say are very limited, but to not despair if you did not receive an invitation because we feel it will be released soon.
The betas were sent out to BlackBerry employees as well as friends and family, BlackBerry did say they would release BBM for Android and iOS in the Summer sometime, so that means before September 21.
Both Android and iOS users will be able to use BBM for voice calling, video calling, messaging as well as group features, it will be available for devices running iOS 6 or above and Android 4.0 or higher.
At the moment BBM is Blackberry exclusive and has over 60-million active users, WhatsApp and Viber both smash BBM out of the water when it comes to active users but when BBM is available on these two platforms we can see the numbers rising very fast indeed within the first week.

Have you received the Android and iOS BBM beta programme invitation?
Source – BlackBerryOS