Where to buy Motorola Moto X and availability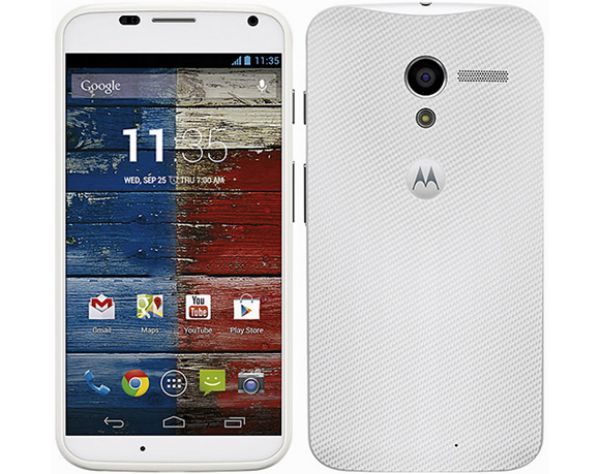 If you are considering the new Motorola Moto X smartphone that was announced today, you are going to want to know where you can buy it from, as well as the price it will cost you.
The Motorola Moto X phone at the moment will only be available on a 2 year contract, and at around $199 plus a contract we think that is fairly steep, but if you still want to purchase one here are the details of where you can get it.
Motorola has confirmed that Verizon, AT&T, US Cellular and Sprint will all carry the Moto X for $199 on a 2-year contract, it has also been confirmed that T-Mobile will be carrying it as well but no price has been announced yet.
Rogers in Canada will be selling the Motorola Moto X for $189.99, which is a dollar cheaper than other network carriers. When it comes to storage sizes Droid-Life reports that Sprint will carry the 16GB, AT&T will have the 16GB and 32GB models at $199 and $249 respectively, Best Buy will also be selling the new 4.7-inch handset.
So in a nutshell you can buy from Verizon Wireless, AT&T, Sprint, US Cellular, Rogers and possibly T-Mobile. In our previous report we mentioned that you can customize you own Moto X, but this will only be possible via AT&T only. The Moto X release date is set for late August, early September, we will let you know official dates as soon as we know more.
We will let you know if Motorola will release the Moto X in other countries as soon as we know more. Does the Moto X sound interesting to you yet? Read more about the specs etc right here.