Motorola Moto X unveiled, specs and pricing is debatable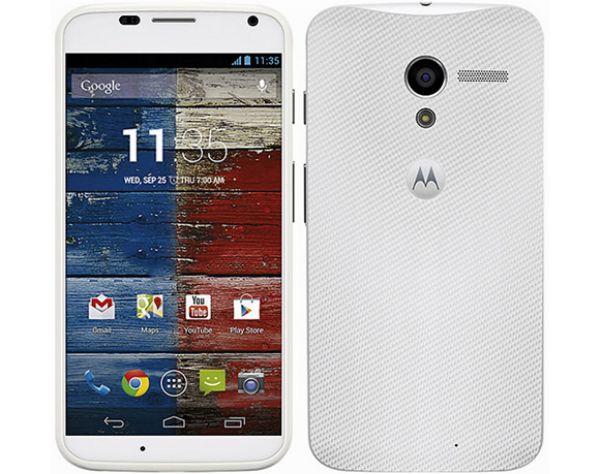 The new Motorola Moto X has been unveiled and this one was under Google's supervision, and the first to be fully assembled in America. We are going to reel off the specs as well as the prices, before we get into it, seems like a few do not think it is innovative enough and the pricing is a little expensive considering the specifications don't blow you away.
Anyway, we will let you pass judgement if you think the Motorola Moto X will cut it or not. It comes with a 4.7-inch AMOLED display featuring pixel density of 316 ppi, new Gorilla Glass also named as the Magic Glass due to its curved edges; the display also has 720p resolution and full RGB matrix.
The Moto X comes with a 10-megapixel camera featuring ClearPixel technology for low-light environments, the camera offers full HD videos at 30fps, burst shots, HDR and panorama. The rear camera also has geo-tagging and face detection, it also comes with a 2MP front facing camera with the ability to record 1080p video.
Other features include 2GB of RAM, 16GB or 32GB variant, Adreno 320 GPU, dual core 1.7GHz Krait Qualcomm Snapdragon S4 Pro CPU, microSD card slot, the Snapdragon S4 Pro chipset is part of the Motorola X8 board.
One thing we really love about the Moto X phone is the ability to fully customize it, you can choose different colors for the back, the sides as well as volume and power buttons and the ring around the camera. Motorola has so many color combinations to choose and they are even have a wooden one on display, not sure when this one will release though.
You can buy normal models but to fully customise one this will only be available to AT&T customers, the handset itself will be released to other network carriers such as Verizon, Sprint, T-Mobile, US Cellular as well as Rogers in Canada.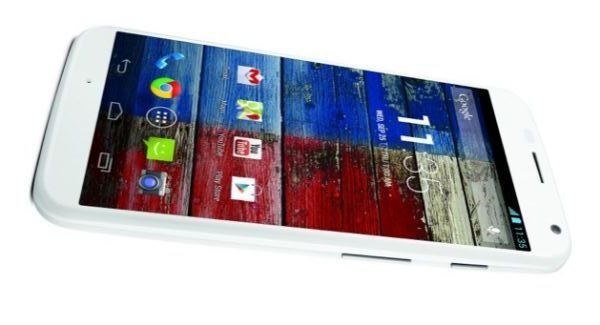 Android 4.2 Jelly Bean is the OS on the Moto X and Motorola has added a little flavor of its own called Active Display, which will work well on the OLED screen. This new feature will bring a snippet of information such as voicemail, messages and time on a blank screen. This handset will also come pre-installed with an app called Migrate for transferring of files, SIM contacts, Videos as well as text and call history from any other Android phone running 2.2 OS or above. It also comes with a 2200mAh battery and much more.
The Motorola Moto X release date has not yet been finalized, but it will cost $200 for the 16GB version and $250 for the 32GB model on a 2-year contract.
After reading the specs and pricing etc, are you interested in the Motorola Moto X smartphone?