iPhone 5 Plus ups screen size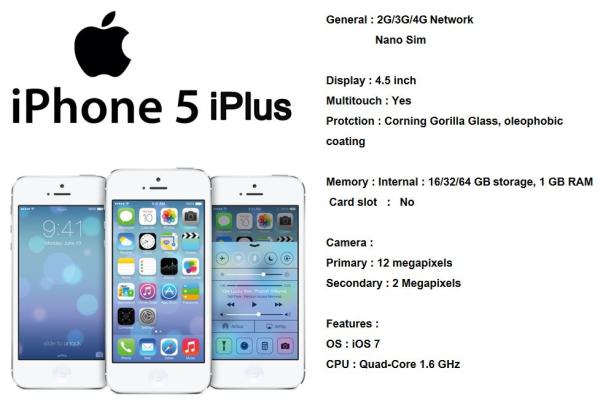 It looks like September will be a busy month for the smartphone world as not only will we see the new Samsung Galaxy Note 3, its likely we will see at least one new handset from Apple along with the possibility of some tablets as well. Today we have the iPhone 5 Plus design for you that ups the screen size of the handset but the rest of the specifications may disappoint.
Last year Apple finally increased the size of the iPhone display for the first time upping it from 3.5-inches to 4, which was still not enough for many users especially when you consider Android devices were hitting 4.3-inches back in 2010.
Now the design that you can see on this page is the work of Rixxan Z and has been called the iPhone 5 Plus, as Apple are widely expected to launch its next handset as the iPhone 5S. The device that has been imagined in this design features a 4.5-inch display which a lot of iPhone fans feel is the ideal screen size for a smartphone.
The rest of the handsets specs leave a lot to be desired as there is only 1GB of RAM along with the usual 16GB, 32GB, and 64GB storage options that are obviously not expandable. Camera wise there is a 12-megapixel rear facing shooter with a 2-megapixel unit around the front.
Increasing the screen real estate by only half an inch should just ad length to the device and if such a handset ever came to market there would be a lot of happy Apple fans.
Would you like the next iPhone to have a 4.5-inch display?
Source: Concept Phones.