iPad mini 2 rear casing lacking in originality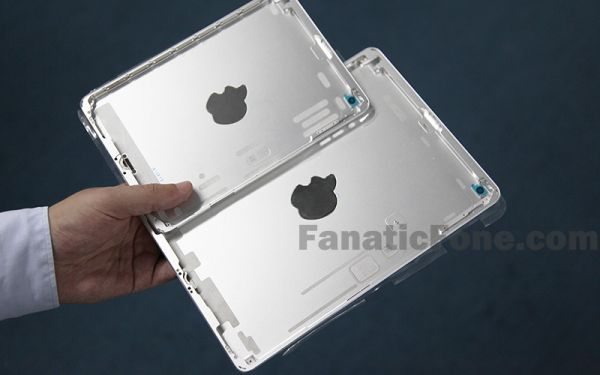 Apple needs to get it right this year when they release new products; innovation and new designs would be a step in the right direction to move ahead of the crowd. One example inviting consumers with better specs is the Nexus 7 2, but how will Apple fair when they release the new iPad mini 2?
Yesterday we showed you some new pictures supposedly showing off the iPad 5 rear shell, which looked like it is taking on the iPad mini design and today we have new pictures from Fanatic Fone apparently showing off the new iPad Mini 2 rear casing, and what we can see is lacking in originality. We love the design of the current iPad mini but we know a few will say they need to move with the times, but why change what works. Its a little like Porsche with its 911, that has not changed dramatically at all and they still sell fast, but we would like to see little changes to make it stand out even more from the rest.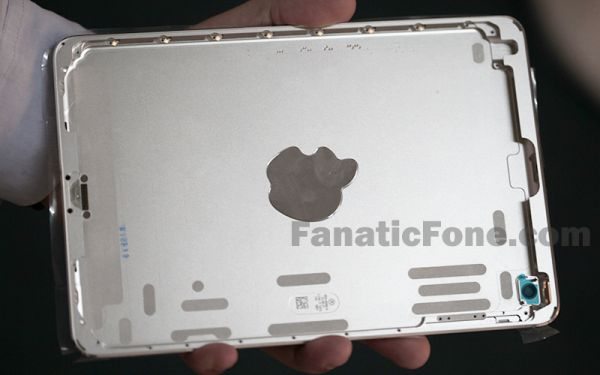 There have been so many leaks of late when it comes to these two tablets; one of the major factors everyone is discussing is Retina display on the iPad mini 2, and seeing as the Nexus 7 2 has high resolution Apple consumers are wishing Apple follows suit with something on par or better. We have high hopes for Retina display, but if this does happen the battery needs to be good enough to handle the resolution.
Anyway, lets get back to the iPad Mini 2 rear shells in these photos here. These are supposedly prototype rear shells for the next iPad mini second generation, there doesn't seem to be anything different in design from the current model other than showing silver casings rather than the black etc.
If these are the real cases then it means no innovative design ha been put in place, which means Apple are very happy with the mini design they already have and this means it will be internal changes and not external. Apple are rumored to unveil in 2013 the iPhone 5S, iPad 5, iPad mini 2 and the so called iPhone 5C, as well as releasing the public version of iOS 7.
What are you expecting with the new iPad mini 2?