BT Sport app for Android and Chromecast combination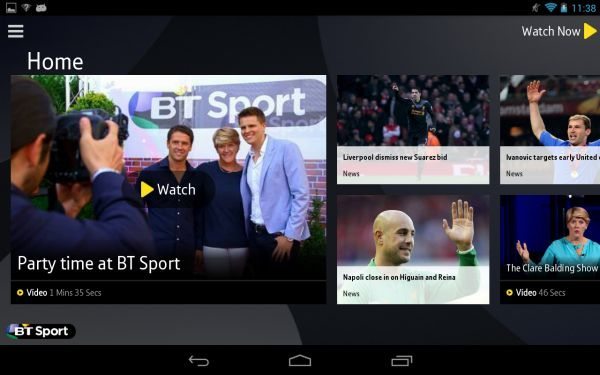 The BT Sport app, which is free for Android and iOS is available for both smartphones and tablets and offers so much. The application offers users access to live events such as UFC, Bundesliga, Aviva Premiership, Barclays Premier League, Serie A, SPL, WTA tennis and much more.
If you do decide to download the BT Sport app you will need to activate your account by visiting bt.com/orderapp to gain full access, BT broadband users will just love this sports app. Watch all the channels such as ESPN live and BT Sport 1, BT Sport 2 whilst on the move and at home.
If you do not wish to use satellite TV subscription then the BT Sport app is the way to go, it also cuts out the need for cables. The app itself it very good indeed, we have played around with it on our Android devices and were very happy indeed. The ability to watch 38 Barclays Premier League matches per season and much more is just pure bliss.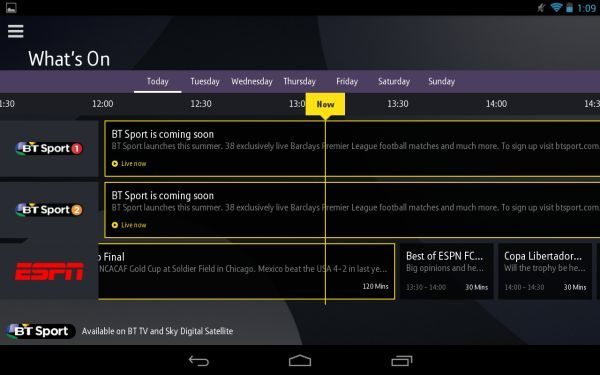 BT Sport app key features include the above as well as On-demand catch-up, superb live streaming of ESPN, BT Sport 1 and BT Sport 2, streaming events that were not broadcasted on TV on the channels, many video clips showing video diaries, highlights, interviews and much more.
It also comes with a second-screen companion service for BT Sport's live FA Premier League matches with stats, you can debate using Twitter Q&As and polls, get full sport coverage, access full fixtures, results and league tables, comes with a 7-day channel listings, and so much more.
Apple users will love using the BT Sport app using Airplay to the big screen in conjunction with Apple TV, but Android users using the Chromecast combination would work very well indeed. Chromecast has not yet been released in the UK, but when it does we can see this working well with the app. Sitting there on your Android device with the BT Sport app open and streaming direct to your big screen using the Chromecast dongle.
Get the BT Sport app via Google Play or the App Store.
Are you using the free BT Sport app?