HTC One Max images suggest screen size and build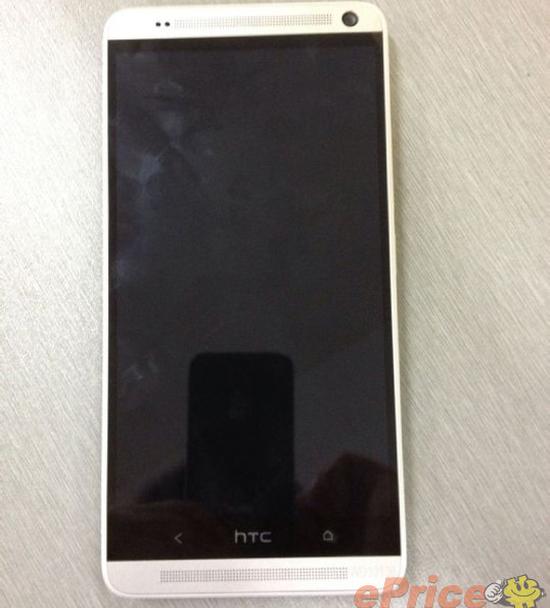 For a while smartphone manufacturer HTC were a little bit in the doldrums in terms of market share in the Android smartphone world, but earlier this year it released the HTC One with its premium build quality with many users picking the device over anything from Samsung. Now the company is looking to offer another worthy handset but of the phablet variety and some possible HTC One Max images suggest the screen size and build of the device.
There have long been rumours that the company was going to release a supersized version of the HTC One to take on the likes of the Samsung Galaxy Note 3 release later this year, and now the image you can see on this page is supposedly of the HTC One Max.
It has the same unibody design with the much loved dual front facing speakers and it reveals the handset has a 5.9-inch display, but it seems that the company has taken the plastic rim that can be found on the HTC One mini and used it on the Max that is more likely a cost cutting measure.
Previously rumours have tipped the device to feature a Full HD touchscreen display powered by the quad core Qualcomm Snapdragon 800 processor clocked at 2.3GHz, and paired with 2GB of RAM. Other features are rumoured to include 16GB of internal storage that is expandable along with the same 4MP UltraPixel rear facing camera that is found on the HTC One.
There is also expected to be a new version of the HTC Sense overlay running along with Android 4.3, and stylus support is also expected to be provided along with a massive 3,300 mAh battery. According to the source of the images the handset in the image is currently being tested in China with an official appearance set for September's IFA event.
Do you like the look of the HTC One Max?
Source: ePrice via Google Translate.